10 Greatest Mets Moments of the Decade 
Many Mets fans have been waiting for a change for quite some time now. The New York Mets have done an excellent job taking care of their prized possession, Jacob deGrom. They also managed to have a successful 2021 offseason with pick-ups such as Franciso Lindor, James McCann, Carlos Carrasco, and many more. In light of this joyous upcoming Mets season, I decided to share the 10 greatest Mets moments of the decade with you.
10.
Matt Harvey Starts 2013 MLB All-Star Game at Citi Field
In 2013 starting pitcher Matt Harvey was on the rise to becoming the next New York star. He finished the year off with a 2.73 ERA and 70 strikeouts, giving him the name "The Dark Knight" of New York. It was truly amazing to see Harvey start the All-Star game because he was the first Mets pitcher to start an All-Star game since Dwight Gooden in 1988. 
9.
Daniel Murphy's Insane 2015 post-season run
It is no doubt that Daniel Murphy's 2015 post-season run carried the Mets throughout the playoffs. Daniel Murphy was an absolute machine hitting 6 home runs in six consecutive games and finishing the post-season with 7, while only hitting 14 for the entire season. 
8.
Yoenis Céspedes Wild 2015 Run 
Although Yoenis Céspedes's 2015 season was injury-prone, it was one of the most electric offensive displays Mets fans had seen in a long time. Céspedes stacked up an astounding 14 home runs in 249 plate appearances after the Mets acquired him from the Tigers during the season while showcasing his athleticism and arm strength in the outfield. 
7. J
ohan Santana 2012 No-Hitter
If you are a die-hard Mets fan, you know exactly where you were when Johan Santana threw the first no-hitter in Mets franchise history. Santana threw a career-high 134 pitches to defeat the St. Louis Cardinals 8-0 at Citi Field. Mets fans will always be grateful for Mike Baxter's game saving catch and will also be bothered by the controversy surrounded by Carlos Beltran's foul ball and the drama that came with it. Met's fans can be grateful that instant replay was not in effect at that time. 
6.
R.A. Dickey Gets the Cy Young in 2012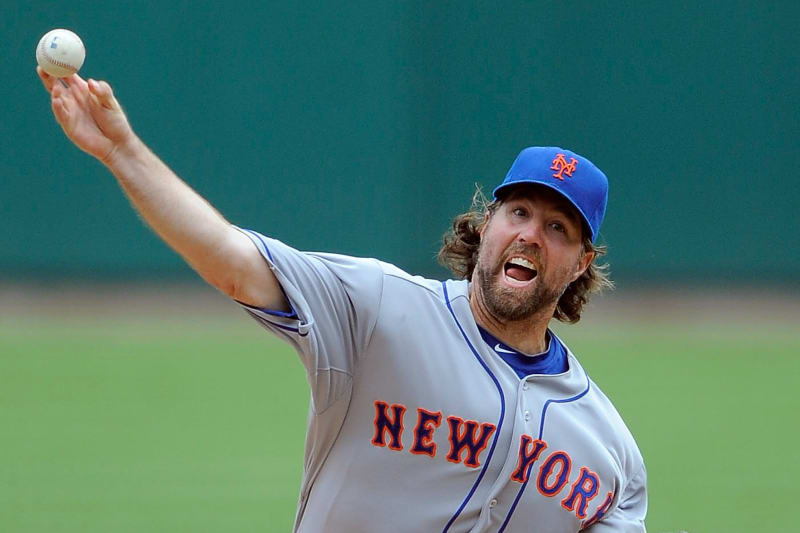 R.A. Dickey's 2012 performance was undoubtedly one of the most impressive dominant pitching performances baseball has witnessed in a long time since Tim Wakefield. Dickey was an outstanding knuckleball pitcher with an exceptional 2.73 ERA on the season.    
5.
Pete Alonso's Rookie Year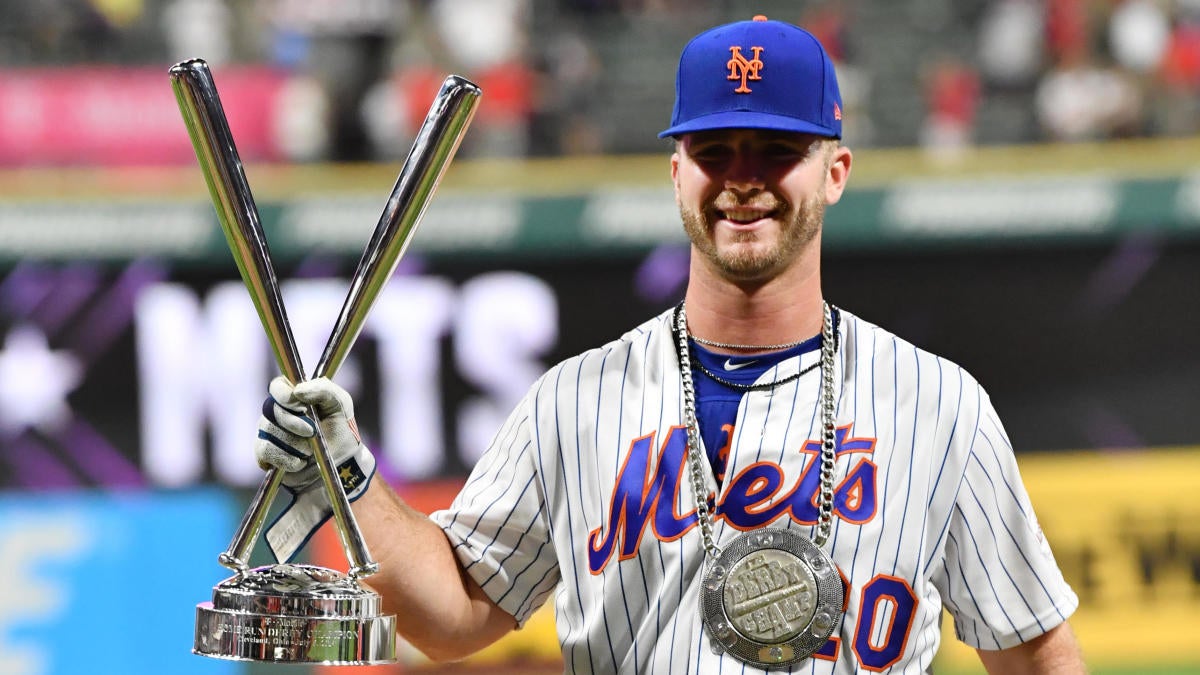 The Polar Bear, Pete Alonso, became a baseball sensation around the league. His electric energy on the field, comprised of his stand-out performance, paved the way for his bright future with the Mets. His rookie year, Alonso had 120 RBI's and hit 53 home runs, setting the MLB record for most home runs hit by a rookie in a single season. It was an intense battle between Alonso and Aaron Judge for this record. 
In addition to winning the Rookie Of the Year Award and the most home runs hit by a rookie, he also won the Home Run Derby, defeating Vladimir Guerrero Jr. in the final round.
4.
David Wright Farewell
The Captain's farewell was a special moment for Mets fans. On September 29, 2018, Wright was taken out of the game for an emotional standing ovation and final goodbye to Mets fans. He went 0-1 with a walk after two plate appearances against the Miami Marlins. His outstanding leadership and devotion to his team are unmatched. Wright finished his career with a .296 batting average and 242 HR's. David Wright will go down as one of the greatest Mets of all time and currently has the most hits out of any Mets player in franchise history with 1,777.
3.
Bartolo Colón Home Run
You may have heard Gary Cohen scream that Big Sexy's home run was the most significant moment in baseball history, and he certainly may be right. Bartolo was up at the plate against James Shields and hit his very first home run at age 42. Big Sexy will always be remembered as one of the highly spirited dominant pitchers in the 2010's Mets era. 
2. 
Jacob deGrom Wins Cy Young for the Second Time
In 2019 Jacob deGrom was awarded his second consecutive CY Young, earning the right to be considered as the best pitcher in Major League Baseball today. He dominated the game, finishing the 2018 season with a 1.70 ERA and a 2.43 ERA in 2019. In 2020 he nearly caught his third Cy Young but lost it to Trevor Bauer. Jacob deGrom is paving himself a Hall Of Fame career, and as long as he stays healthy, he will join Tom Seaver and Mike Piazza in Cooperstown. 
ENJOYING BASEBALL SPOTLIGHT ARTICLES? Click the link here to stay updated with the latest MLB news with Baseball Spotlight!
1.
New Ownership 
On September 14, 2020, billionaire hedge fund manager and life-long Mets fan Steve Cohen acquired the Mets for $2.42 billion. This was a pivotal moment for Mets fans because they have been waiting years for the Wilpons to sell the team. As soon as uncle Steve stepped into office, he immediately starting making off-season moves that Mets fans have been itching for. He acquired superstar shortstop Francisco Lindor, hired Sandy Alderson as team President, and made tons of notable pick-ups. In an interview with SNY, Steve Cohen had this to say,
"If I don't win a World Series in the next three to five years — I'd like to make it sooner — I would consider that slightly disappointing." 
That statement alone is what separates Steve Cohen from the Wilpons. The Wilpons had no problem making Mets fans suffer for years and accepted mediocre performance on the field. This is not the case for Cohen. He is determined and fired up for the season, making Mets fans around New York extremely optimistic and excited for this upcoming season. 
Watch out, NL East! 
---
Join our Discord
to leave a question or comment regarding this article. We have sports fans talking betting all day — every day! JOIN THE DISCORD NOW AND QUALIFY FOR PRIZES & BETTING SWAG!
---