Anthony Rizzo is on his way to Miami to join the Yankees for a three-game set against the Marlins. New York needed left-handed hitters to play the short porch, and they made the necessary additions in the past 24 hours.
New York is in much better shape with Rizzo and Gallo, but this does not automatically make them a playoff team. After scrolling through Yankees' Twitter, I realized some fans believe the Yankees will win the American League East.
This is not the case, and it's my duty to bring the Bronx back to reality. New York has a lot of ground to make up in the division, and the Wild Card is not a lock. It's going to take a team effort for the franchise to play meaningful baseball in October.
Anthony Rizzo to New York
I give Brian Cashman a lot of credit because he is all in on the 2021 postseason. If New York does not make the playoffs with this roster, Aaron Boone will be fired, and Cashman will follow shortly thereafter.
New York was defeated 14-0 on Thursday, but the day ended on a high note by acquiring Anthony Rizzo. Rizzo, a three-time All-Star, will be a rental for the 2021 season as he is slated to enter free agency in the offseason.
This is one of the biggest signings of free agency because of Rizzo's elite ability. He is a three-time All-Star and four-time Gold Glove winner. He also has a World Series to his name, which is a goal New York has not conquered since 2009.
The Yankees dealt RHP Alexander Vizcaino and OF Kevin Alcantara to the Cubs. These were two top prospects in New York's farm system.
Chicago will win in the long run on this deal, but Rizzo could propel the Yankees to the postseason. He has blasted 14 HR in 2021, but if he played all his games at Yankee Stadium, he would have 23 bombs because of the short porch.
Nevertheless, I am not sold on the Bronx Bombers with the explosive lefties.
Work, Work, and More Work
The Yankees are nine games back in the American League East, so they could add three more All-Stars and not make up this lead. The Red Sox or Rays will win the American League East.
Either Boston or Tampa Bay is going to take one Wild Card spot. Therefore, New York is competing for one spot with the Athletics and Mariners. The franchise will surpass the Mariners, but Oakland could be difficult to overtake.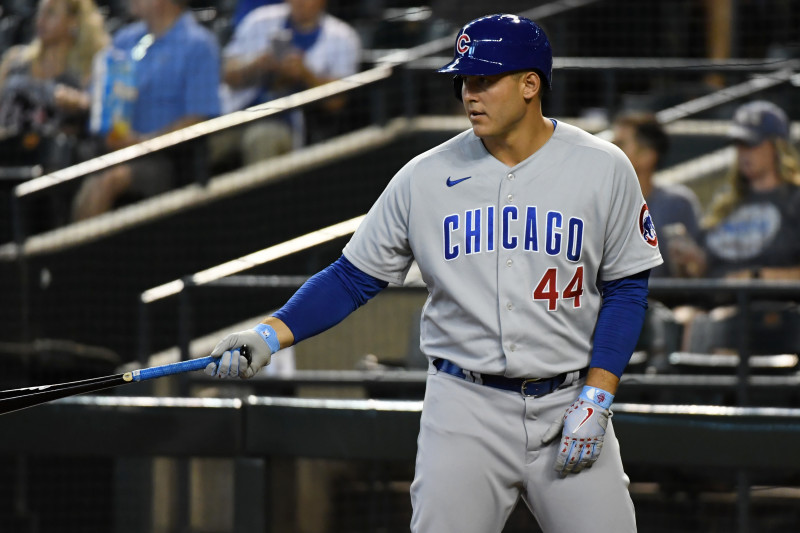 The Athletics have added CF Starling Marte and LHP Andrew Chafin this week, which will make them tough to beat.
Should the Yankees win the Wild Card?
Yes, but New York was also supposed to be the best team in the American League.
Their pitching is slim and dwindling by the day. They were beaten 14-0 in a game where Gerrit Cole started. Rizzo and Gallo will help, but perfection is required for the franchise to play meaningful October baseball in 2021.
---
Join our Discord
to leave a question or comment regarding this article. We have sports fans talking betting all day — every day! JOIN THE DISCORD NOW AND QUALIFY FOR PRIZES & BETTING SWAG!
---