In our Baseball Spotlight Baltimore Orioles 2021 season preview, we take a look at everything from last season to projections for the 2021 season. Let's get started!
This fact may surprise casual baseball fans, but the Orioles finished ahead of the Red Sox last season. Over 162 games, this probably would not have been the case, but Baltimore still showed signs of life in 2020.
The Orioles are in a rebuilding phase, but they have some promising prospects in their farm system like Adley Rutschman and Grayson Rodriguez.
Is this Baltimore's year? No… Realistically, it could be a tough season for O's fans to watch. Nevertheless, the future is still bright for the Baltimore Orioles. If the Orioles finish more substantial than they started in 2021, it will be a successful season in a loaded American League East.
2020 Regular Season Record: 25-35 (.417)
Al East Finish: 4th
Postseason: N/A
2021 Projection: 64-98
AL East: 5th
Projected Opening Day Roster
Starters
C: Pedro Severino
1B: Ryan Mountcastle
2B: Yolmer Sanchez
3B: Rio Ruiz
SS: Freddy Galvis
OF: Austin Hays
OF: Cedric Mullins
OF: Anthony Santander
DH: Trey Mancini
Bench
C: Chance Cisco
IF: Chris Davis, Pat Valaika, Richie Martin
OF: DJ Stewart
Starting Pitchers
RHP: Dean Kremer, Jorge Lopez, Felix Hernandez, Matt Harvey (Minor League Deal)
LHP: John Means, Keegan Akin, Bruce Zimmerman
Bullpen
RHP: Hunter Harvey (C), Dillon Tate, Shawn Armstrong, Travis Lakins Sr., Cesar Valdez
LHP: Tanner Scott, Paul Fry
Orioles 2021 Season Preview
Baltimore is projected to finish last in the American League East, which is not a surprise. There is some potential in Baltimore's lineup, but they do not have enough firepower to succeed.
If the Orioles get hot in the summer, I think they could surprise some people and finish in fourth in the AL East. I do not expect them to make the postseason even with the expanded playoff format in place.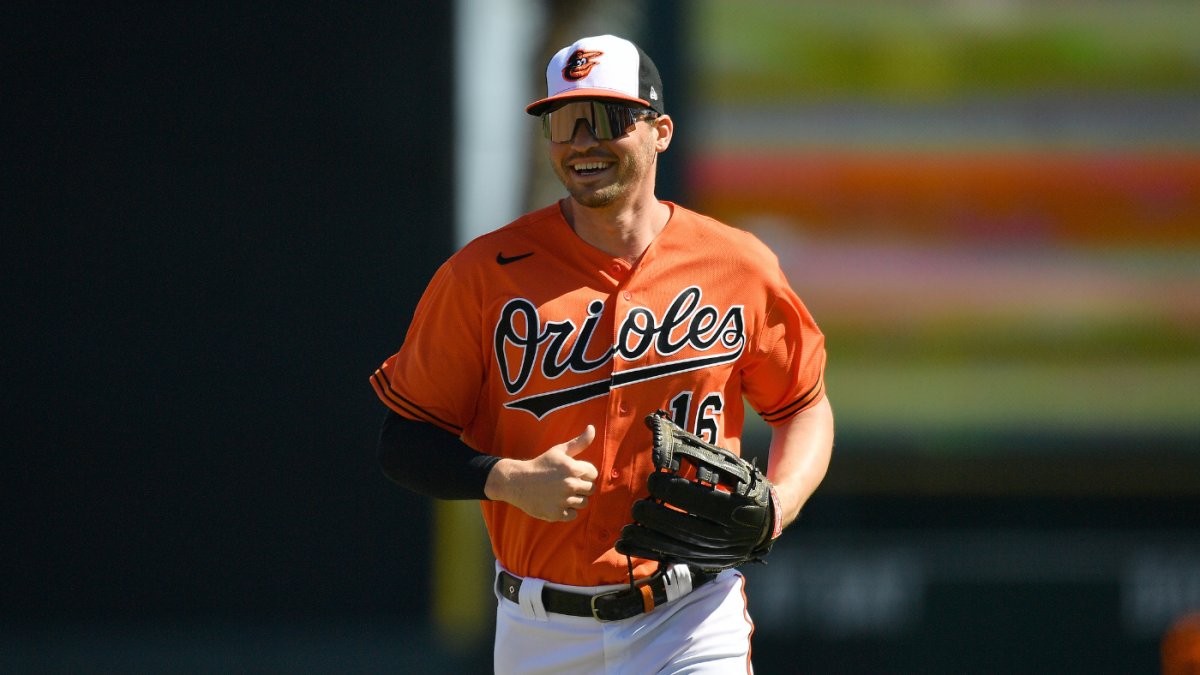 2021 is year three of Baltimore's massive talent upheaval to rebuild the club. The goal of this rebuilding phase has been to make the O's a playoff quality team, but they are still a long way from achieving this dream.
One reason to watch the O's in 2021 will be their minor league additions that will be dispersed throughout the year. I hope the league sees the debut of Adley Rutschman this year, but only time will tell.
The Lineup
Anthony Santander is the one guy in Baltimore's lineup that I know will produce. Santander is a promising outfielder in the game that hit 11 homers last season and batted .261. Santander is nothing special, but he is a gem in the Orioles organization. He will go yard more than anyone else on the roster if he stays healthy.
Another promising youngster for Baltimore is Ryan Mountcastle. Mountcastle is primarily an outfielder, but he can also play first base at a high level. He will have a spot in this lineup because of his potential.
Mountcastle had 140 plate appearances in 2020, where he averaged .333 with five doubles. I believe Mountcastle will start at first base on Opening Day, but he will quickly be moved to the outfield.
Trey Mancini returns to Baltimore this season after beating stage III colon cancer. He is my pick for the MLB Comeback Player of the Year, and Baltimore skipper Brandon Hyde wants to play Trey Mancini at first.
The Orioles 2021 season lineup is going to change a lot throughout the year. Mountcastle is the first baseman of the future, but he will need to play the outfield to open up first for Mancini. The Orioles have many players who can compete for multiple positions, making Hyde's job easier depending on who contributes offensively.
There are conflicting opinions on what Chris Davis' role will be in 2021. Chris Davis costs the O's a lot of money to ride the pine, but his hay days are over. Unless he has a phenomenal spring, his primary role will be as a pinch hitter.
Davis will play first and DH a couple of days a week, but Baltimore needs to continue focusing on the future. 2013 and 2015 Chris Davis, where he hit 53 and 47 homers respectively, is gone and the front office in Baltimore knows this is true.
The Pitching Staff
I listed more starting pitchers than Baltimore will include on their Opening Day roster because many questions surround this staff. Baltimore has depth in their starting rotation.
The coaching staff and front office will need to choose if they want to go with five or six starters. Due to Baltimore's depth, I believe that they will utilize a six-man rotation to start the season.
John Means will get the ball on Opening Day, and he will be followed by Keegan Akin, Dean Kremer, and Jorge Lopez. Things get interesting with the last two spots in the rotation.
Felix Hernandez, the former Cy Young winner, is in his first season with the team after spending 15 years with the Seattle Mariners. He should be the fourth or fifth wing in the rotation. Hernandez has not been dominant since 2017, but his talent at age 34 is still better than Baltimore's other options at the bottom of the rotation.
2017 5th round pick, Bruce Zimmerman, pitched in two games for the Orioles last season. He is a promising young pitcher, and if Baltimore wants to rebuild, he should be the sixth man in the cycle.
The question for Baltimore is Matt Harvey. The franchise signed Harvey to a Minor League deal, but I think he is worthy of a spot in the rotation if he performs. This is a big "if" because Harvey has not been efficient since 2015.
The New York market destroyed Harvey, and he has not recovered since he left the Mets. Harvey could add depth to Baltimore's rotation if he has success in the spring and the minors if he is left off the Opening Day roster.
Expect Baltimore's bullpen to be utilized a lot in 2021. Tanner Scott is my favorite pitcher coming out of Baltimore's bullpen. He will be successful as the setup man for Hunter Harvey.
Harvey will be critical as the team's closer because he will need to finish games when he gets the chance. It will be rare to see Baltimore with a lead in the late innings, so Harvey cannot squander any opportunity he gets to deliver wins.
Tanner's Projection: 64-98
The future is bright for Baltimore, but the Orioles 2021 season is not going to be a great year. I am just hoping we get to see top prospects, Adley Rutschman and Grayson Rodriguez make their debut in the show!
MORE FROM BASEBALL SPOTLIGHT: If you enjoyed our Orioles 2021 season preview, be sure and check out all of our MLB team and division previews before the 2021 season's first pitch is thrown!
Baseball Spotlight's MLB 2021 Season Team Previews
Baseball Spotlight's MLB Division Preview Series
---
Join our Discord
to leave a question or comment regarding this article. We have sports fans talking betting all day — every day! JOIN THE DISCORD NOW AND QUALIFY FOR PRIZES & BETTING SWAG!
---