The cat is out of the bag. Major League Baseball has an umpire problem.
I am not talking about Angel Hernandez and C.B. Bucknor. Those two have a terrible reputation in MLB, and they should because they are awful at their job. Hernandez made major headlines in 2021 for admitting to guessing on call in a Royals vs. Indians game earlier in the season.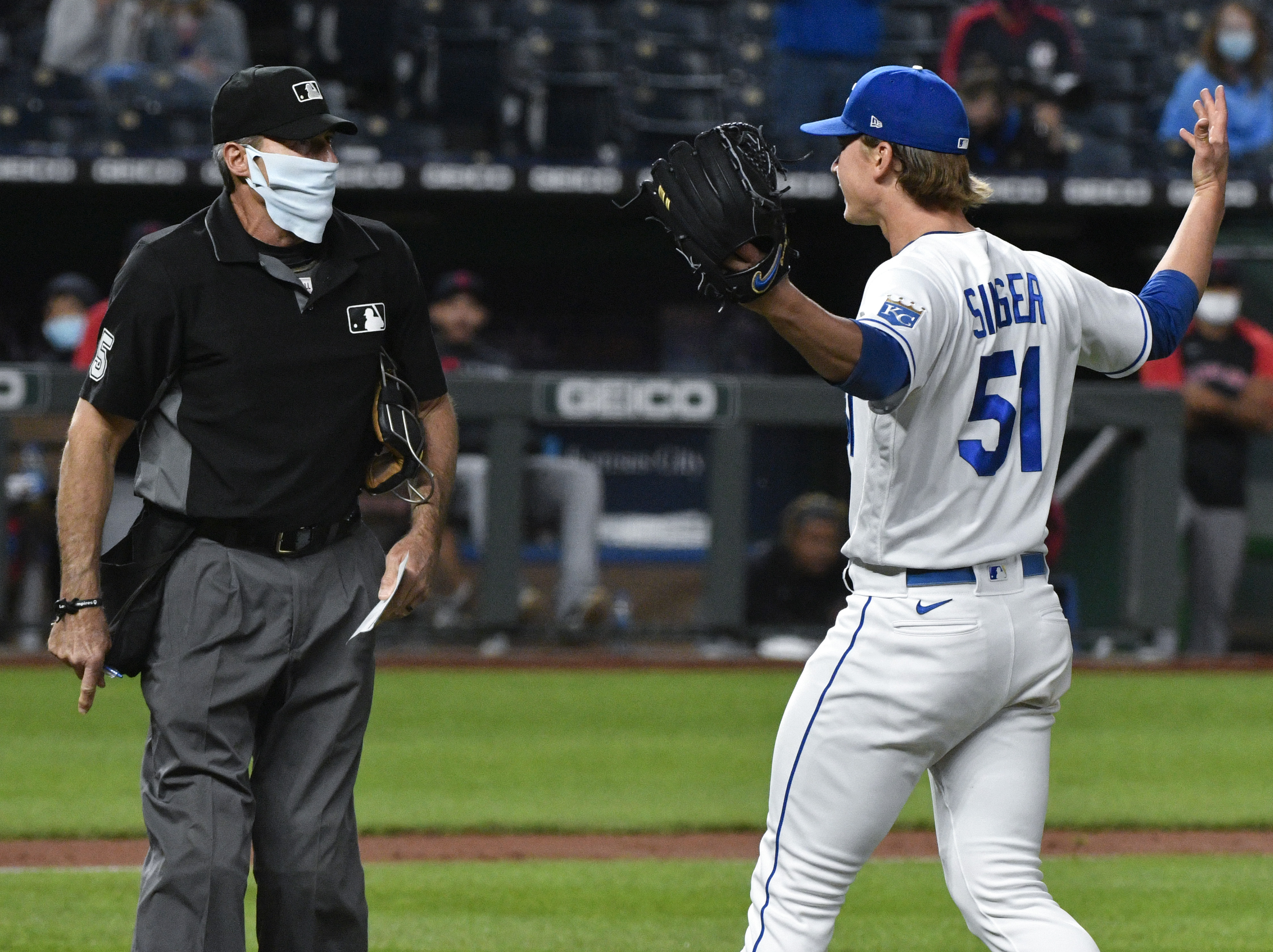 However, Hernandez has been blowing calls since 1999 when he ranked 31st out of 36 umpires in the show. Bucknor has also generated cover stories because of his inability to make correct calls. Bucknor, who has looked like a Little League umpire, won the Sports Illustrated Worst Umpire Award in 2003 and 2006.
However, the umpire problem that I am addressing does not include Hernandez or Bucknor. I am focusing on the replay problem in Major League Baseball.
The Umpire Problem is Getting Worse
There have been horrendous calls throughout the 21st century which is to be expected. Umping is a tough job where individuals are signing themselves up to be the center of scrutiny.
Bang-bang calls are challenging to make, and that's why Rob Manfred and MLB implemented replay review. You would think that replay would make things better and remove some stress from the backs of umpires around the league.
Although, the complete opposite has occurred since MLB enacted video reviews for questionable calls. The umpire problem has gotten worse, and it does not appear the trend will stop.
There have been multiple examples in 2021 where umpires have been wrong on the field and replay officials in New York have stood by their counterparts.
The point where I became angry came on April 11, 2021. Alec Bohm was called safe at home without touching the plate. After review, nothing was changed on the field.
Phillies beat the Braves 7-6

Avoid the sweep in Atlanta

Alec Bohm… Safe?!
pic.twitter.com/TqDgKt8sd0

— John Clark (@JClarkNBCS) April 12, 2021
This occurred in the top of the ninth, and it allowed Philadelphia to claim a road win over the Atlanta Braves.
Lance Barrett was behind the plate when he made the call. I do not blame Barrett because the call was tough to determine at the moment. Replay umpires were the real culprits in this misfortune.
Replay Officials Wrong in Royals vs. White Sox Game
On Sunday, another replay blunder cost an MLB franchise. The White Sox defeated the Royals on a play at the plate where Jose Abreu slid into home and was called safe.
Wild ending to the @whitesox – @Royals game! pic.twitter.com/bpPouXdR1s

— Codify (@CodifyBaseball) May 16, 2021
When umpires called New York for the replay, they were told that the call was correct. Every camera angle depicted Royals' catcher Cam Gallagher tagging out Abreu before he touched home.
Replay proved that the call was wrong, but umpires in New York chose to defend the crew's on-field call.
Royals' manager Mike Matheny was livid after the game.
"There's a lot that happened in that game, and I just have to make a point that if we're going to use video replay, there needs to be some accountability. I just walked in here and had two different camera angles with this guy out, tagged before he ever even touched the plate, and it's very obvious. I don't know what they're doing, if they're backing each other up. Whatever it is, it's wrong. A game that hard-played, that well-fought all the way to the end. And they've got the opportunity to take that much time. From appearances, it looks like they don't want to bring them back on the field while they're here with this crowd. It's just wrong. Something needs to be done about it."
What Needs to be Done About the Umpire Problem?
I am a proponent of video replay. In a perfect world without bias, the current rules format is perfect. Pitchers and hitters need to adjust to strikes and balls depending on the umpire behind the plate. Umpires in New York can review most calls on the field that are questionable.
The issue is that this system is not working because the replay umpires are biased. Umpires belong to a fraternity where they back each other up on the field no matter the call. This mentality has translated to replay.
There have been too many occasions when questionable calls are not overturned to make on-field crews look better. I hope Rob Manfred removes this mentality in New York because this system is more exciting than robot umpires, but it appears that this will be the future of the game.
Tanner Kern is a writer for Knup Sports and the Sports 2.0 Network. He is the host of Between the Lines, the official show of Baseball Spotlight, and the main contributor for the website. Connect with Tanner on IG @tannerkern and Twitter @tannerkern_.
---
Join our Discord
to leave a question or comment regarding this article. We have sports fans talking betting all day — every day! JOIN THE DISCORD NOW AND QUALIFY FOR PRIZES & BETTING SWAG!
---