Red Sox ace Chris Sale is slowly regaining his bearings on the mound. Sale, who received Tommy John surgery in March of 2020, is beginning to throw bullpens.
The southpaw has been in Fort Myers at the Red Sox Spring Training home to regain his electric fastball and debilitating off-speed pitches. There is still no timetable for Sale's return, but his recovery process is trending in the right direction.
Chris Sale: Multiple Bullpen Sessions this Week
Chris Sale threw off the hill on Sunday, according to pitching coach Dave Bush. Bush said that there are multiple bullpen sessions planned this week for the seven-time All-Star.
Bush spoke to the media this weekend after Sale made a massive step in his recovery process.
"He's throwing. He's getting off the mound. I don't know exactly what dates. It's a couple times a week right now. It's definitely a shorter number of throws but he's on the mound as part of his throwing program and he's building up strength and building up intensity. Where he is today, I'm not exactly sure, but he's definitely on the mound and he's building up."
Sale did not speak to the media, but Bush told the press that he is beginning to feel like a pitcher again.
"It's a really important step for him to be able to get on the mound. As he said, he feels like a pitcher again. That's a really big step. He feels like he's getting close and he's going to be part of the team sometime soon."
Chris Sale: Dealing with Adversity
Sale had a rough 2019 season before being shut down with elbow issues. He was 6-11 with a 4.44 ERA in 25 starts. The pitcher struggled immensely and did not look like a seven-time All-Star throughout the year.
The Red Sox's doctors did not elect to have Sale undergo surgery until March of 2020. This was the pitcher's first major setback of his career. Adversity has stuck to Chris Sale since he began his rehabbing process.
He has dealt with multiple bouts of back and neck tightness which has slowed his return to the mound. This is normal for pitchers who undergo Tommy John surgery for the first time because of overcompensation.
He also contracted COVID-19 which set his entire rehab process back because of his inability to train with the virus. The left-hander was initially supposed to throw off a mound in January, but he did not reach this step until earlier this month.
Boston does not care. They want their ace healthy for years. Sale is on contract through the 2024 season, but he does have an opt-out after 2022 if he chooses. Although, this is not likely with the value of his contract and his love for the Boston fanbase.
Chris Sale: One of the Best in the Business
Chris Sale has never won a Cy Young Award, but he has been in the conversation for years. Sale finished in the top ten for the award for seven straight years from 2012 until 2018.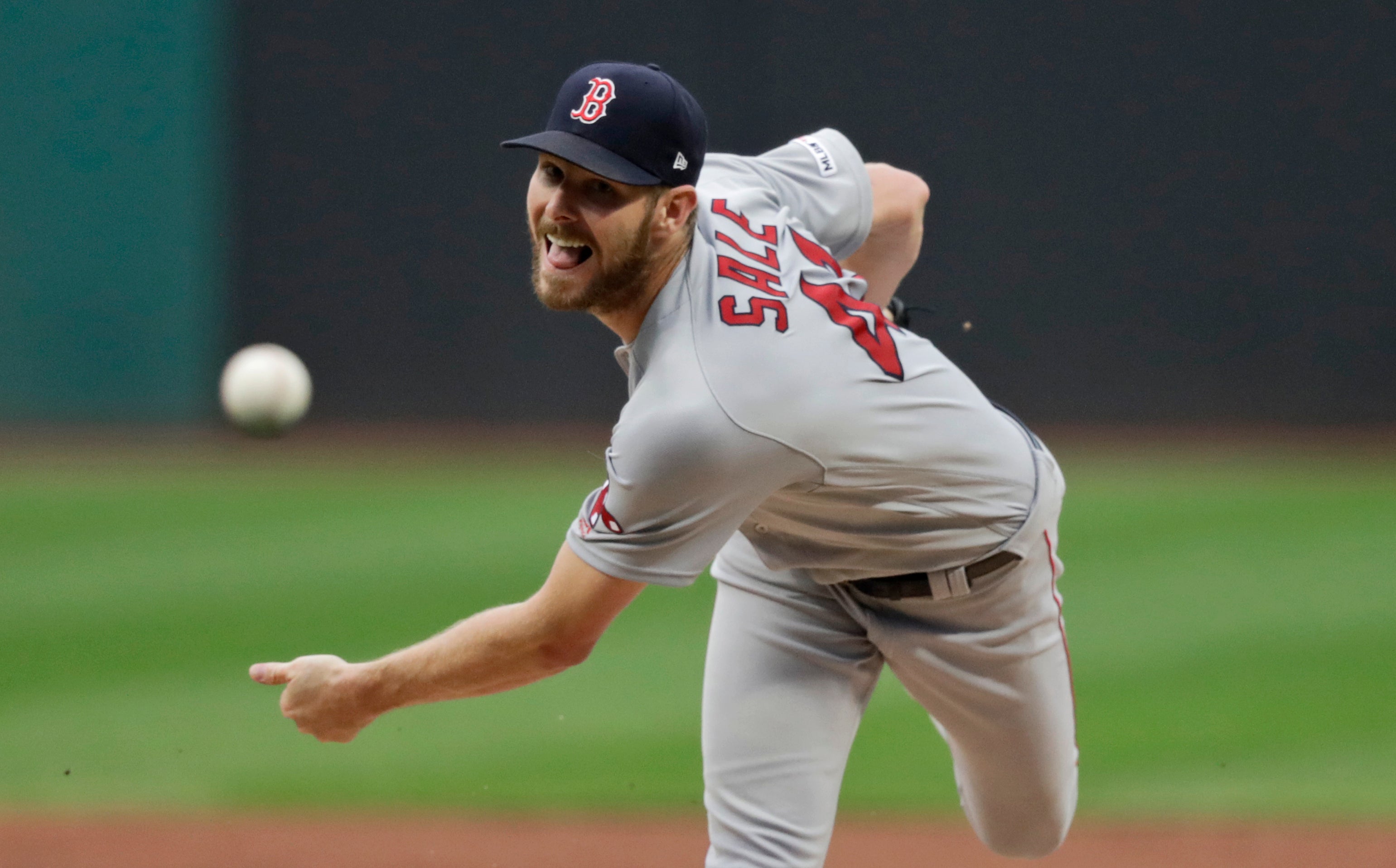 He was an All-Star in all seven of these seasons. He has averaged 251 strikeouts per year in his ten-year career. He consistently has garnered an ERA around 3.00, and he is the all-time leader in strikeouts per win with 5.37.
The pitcher helped lead Boston to the World Series in 2018. He is a headliner in Beantown, and when he gets healthy, the Red Sox will be back in the championship conversation.
Tanner Kern is a writer for Knup Sports and the Sports 2.0 Network. He is the host of Between the Lines, the official show of Baseball Spotlight, and the main contributor for the website. Connect with Tanner on IG @tannerkern and Twitter @tannerkern_.
---
Join our Discord
to leave a question or comment regarding this article. We have sports fans talking betting all day — every day! JOIN THE DISCORD NOW AND QUALIFY FOR PRIZES & BETTING SWAG!
---