In our Baseball Spotlight Detroit Tigers 2021 season preview, we take a look at everything from last season to projections for the 2021 season. Let's get started!
The Detroit Tigers are projected to finish in last place in the American League Central this season. In 2020, the Tigers had the fourth-worst record in the MLB at 23-35. Detroit made some extensive additions to their squad in the offseason, but this squad is still average at best.
The Tigers lack power at the plate and dominance on the mound. The only thing that the Tigers are contending for in 2021 is the worst record of the year award.
2020 Regular Season Record: 23-35 (.397)
AL Central Finish: 5th
Postseason: N/A
2021 Projection: 68-94 (.426)
AL Central: 5th
Projected Opening Day Roster
Starters
C: Wilson Ramos 
1B: Renato Nunez
2B: Jonathan Schoop
3B: Jeimer Candelario 
SS: Willi Castro 
OF: Robbie Grossman
OF: Nomar Mazara 
OF: Jacoby Jones 
DH: Miguel Cabrera 
 
Bench 
C: Grayson Greiner
IF: Niko Goodrum, Isaac Paredes 
OF: Victor Reyes, Harold Castro 
Starting Pitchers
RHP: Spencer Turnbull, Michael Fulmer, Jose Urena, Julio Teheran 
LHP: Matt Boyd, Casey Mize
Bullpen 
RHP: Bryan Garcia, Joe Jimenez, Buck Farmer, Jose Cisnero
LHP: Gregory Soto, Daniel Norris, Tyler Alexander, Tarik Skubal
Tigers 2021 Season Preview
The Detroit Tigers can be a dominant force in coming seasons, but 2021 is not their year. Detroit's farm system is in good shape, and many young prospects garnered experience last season.
This should be valuable in the future, but Detroit is not done taking their licks in the American League Central. With the White Sox, Twins, and Indians in a three-way race, the Tigers will have a tough time coming close to a .500 winning percentage.
The Lineup
The Tigers made some average offensive additions to their lineup, but they did not improve. The batters in the order are still extremely underwhelming as a whole. The Tigers added Robbie Grossman, Wilson Ramos, Nomar Mazara, Renato Nunez.
My favorite pickup of these athletes is Robbie Grossman. He is not the most dominant, but he has a solid glove, and he gets on base. Grossman should bat leadoff for Detroit, and he has a career OBP of .350.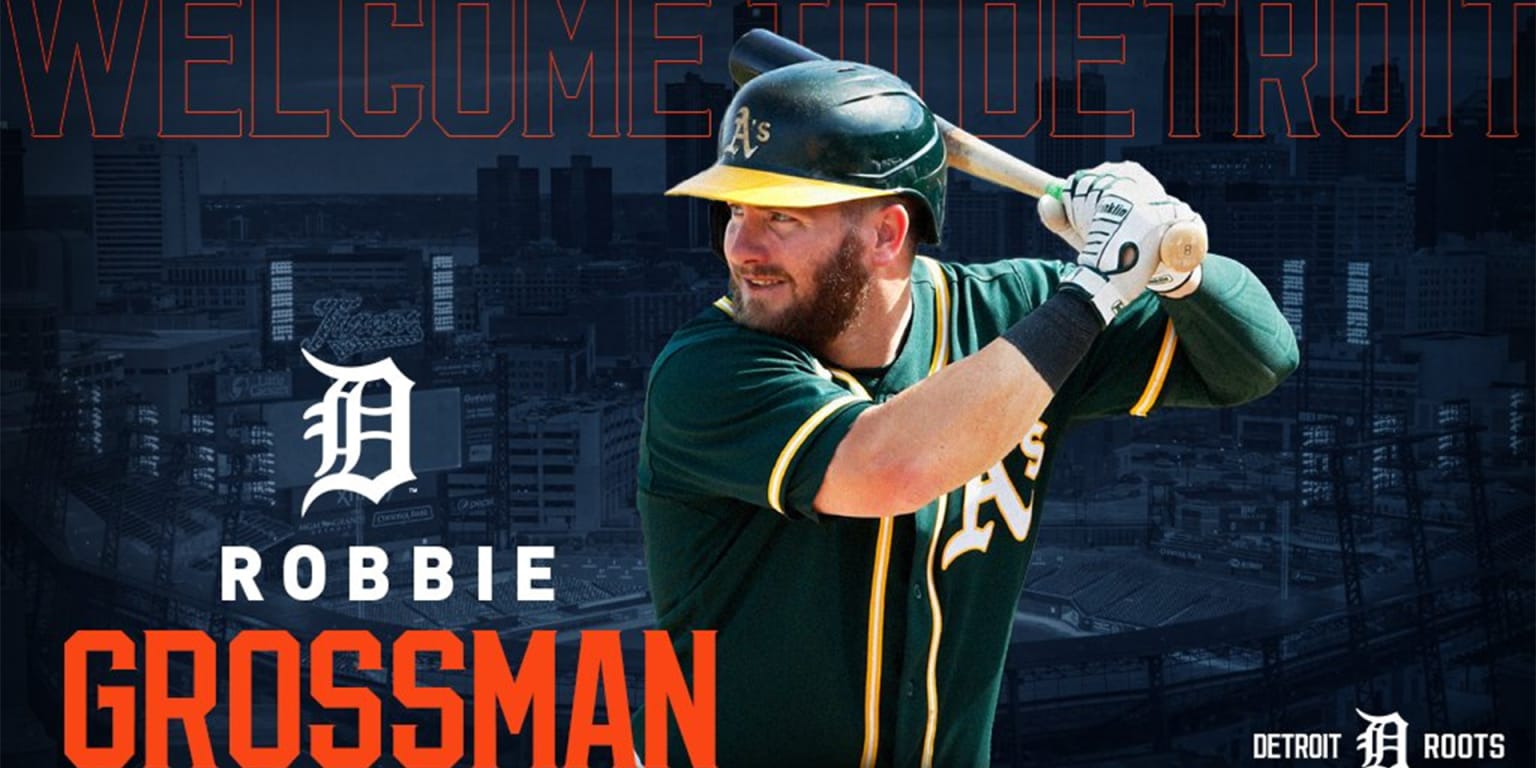 For the Tigers to win, they need to generate runs without the long ball. The Tigers do not have any true power hitters on their team. Do not tell me, "What about Miguel Cabrera?" Cabrera is one of the best hitters of all-time, and his presence is precious to the team.
However, he is an average hitter at this point in his career, and he cannot carry a franchise anymore. Cabrera is making $30 million per year through the 2023 season, which is way too much money for his current value. Mentorship and less than 20 bombs are not worth anything close to this monetary amount.
Jonathan Schoop is the difference-maker in the Tigers' lineup. He is as close to a power hitter as you will find on Detroit's roster, which is sad. Schoop was an All-Star in 2017 and batted .293 on the year.
I hope to see him return to this efficiency in 2021, but he may have trouble without a lot of protection in the lineup. Schoop is signed to a one-year deal worth $4.5 million, so a big year could give him a substantial contract offer for the 2022 season.
Small ball and timely hitting will be critical for Detroit in 2021. These batters will need to make pitchers work and have great eyes at the plate to do damage.
The Pitching Staff
The future of Detroit's pitching staff should make fans very excited. Casey Mize should crack the starting rotation in 2021. Mize was the first overall pick in the 2018 MLB Draft, and his stuff is simply electric.
Mize will not get the ball on Opening Day, but he will be a reliable wing in the back of the rotation as the season advances. The sky is the limit for Mize over the next decade. The 23-year-old could be one of the best pitchers of the decade if he continues to develop his skillset.
Another young arm that should get fans excited is Tarik Skubal. Skubal was taken in the ninth round of the 2018 MLB Draft by the Tigers. He could crack a spot in the rotation and join Mize, but I think he will start 2021 in the bullpen.
It will not be surprising if AJ Hinch promotes him quickly if the team's record starts to trend negatively. Matt Boyd will take the hill on Opening Day for the Tigers. He is not a quality big league starter which demonstrates the state of the Tigers' pitching.
Boyd's wins above replacement in 2020 was -0.6, so he did more to hurt the Tigers than help them last season. If you are a Detroit fan, you want to see the young wings improve this season.
The Tigers will have three guys that could be asked to finish games this season out of the bullpen. These athletes are Gregory Soto, Joe Jimenez, Bryan Garcia. Jimenez is the oldest member of the trio at 26 years of age, so these three are just beginning to enter their prime performance years.
I am very excited to see how Bryan Garcia performs. He is my favorite out of the three pitchers. In 21.2 innings of work in 2020, Garcia posted an ERA of 1.66 and fanned 12 batters. If he tightens up his occasional location issues, Garcia could become a very reliable closer.
Manager AJ Hinch's winning mentality will help this squad, but they would improve more if they were stealing signs. Too bad Hinch is still on the hot seat for disgracing the game in 2017 and 2018…
The future is bright, but ultimately, pitching mistakes and limited runs will harm the Tigers in 2021.
Tanner's Projection: 68-94
The Tigers will finish with the worst record in baseball because of their lack of talent on the roster. The front office should just start focusing on 2022…
MORE FROM BASEBALL SPOTLIGHT: If you enjoyed our Tigers 2021 season preview, be sure and check out all of our MLB team and division previews before the 2021 season's first pitch is thrown!
Baseball Spotlight's MLB 2021 Season Team Previews
Baseball Spotlight's MLB Division Preview Series
---
Join our Discord
to leave a question or comment regarding this article. We have sports fans talking betting all day — every day! JOIN THE DISCORD NOW AND QUALIFY FOR PRIZES & BETTING SWAG!
---