There have been countless highlights from the first week of foreign substance policy enforcement. However, nothing has been better than the heated argument between Max Scherzer and Joe Girardi.
On Tuesday night, Scherzer was given the ball for the Nationals against the Phillies. Scherzer was dealing, but Girardi thought something sticky was occurring with the pitcher. He called for a check on the pitcher after Scherzer had been examined twice by the umpires.
If you did not already know, this did not end well for Girardi…
Tensions Soar Over Foreign Substance Check
Scherzer had already undergone two mandatory checks by the umpire crew in Tuesday night's contest, but Girardi thought something was suspicious with the future Hall of Famer.
Scherzer continued to touch his hair in the fourth inning, and Girardi had never seen this occur. The pitcher claimed that he was using his sweat to gain a grip on the baseball. As the umpires ventured to the mound to check Scherzer, he threw his hat and glove to the ground.
When asked about the check after the game, the National did not hold back his emotions.
"I would have to be an absolute fool to actually use something tonight when everybody's antenna is so far high they'd look for anything. I have absolutely zero on me. I have nothing on me. Check whatever you want. I'll take off all my clothes if you want to see me."
After the check, Scherzer went back to work, but the situation was far from over in Philadelphia. He completed the fifth frame with a punch-out and immediately stared down Girardi and the Phillies' bench.
The two exchanged some words, and Girardi left the bench to confront the pitcher. The two were out of control, but Girardi's night ended in between innings as he was tossed from the contest. The Nationals went onto win the contest by a score of 3-2.
Something Needs to be Done
As much as we all love watching conflict on the field, something needs to be done about the foreign substance rules. This was the first week of routine checks, so it's no surprise that there were issues with the policies.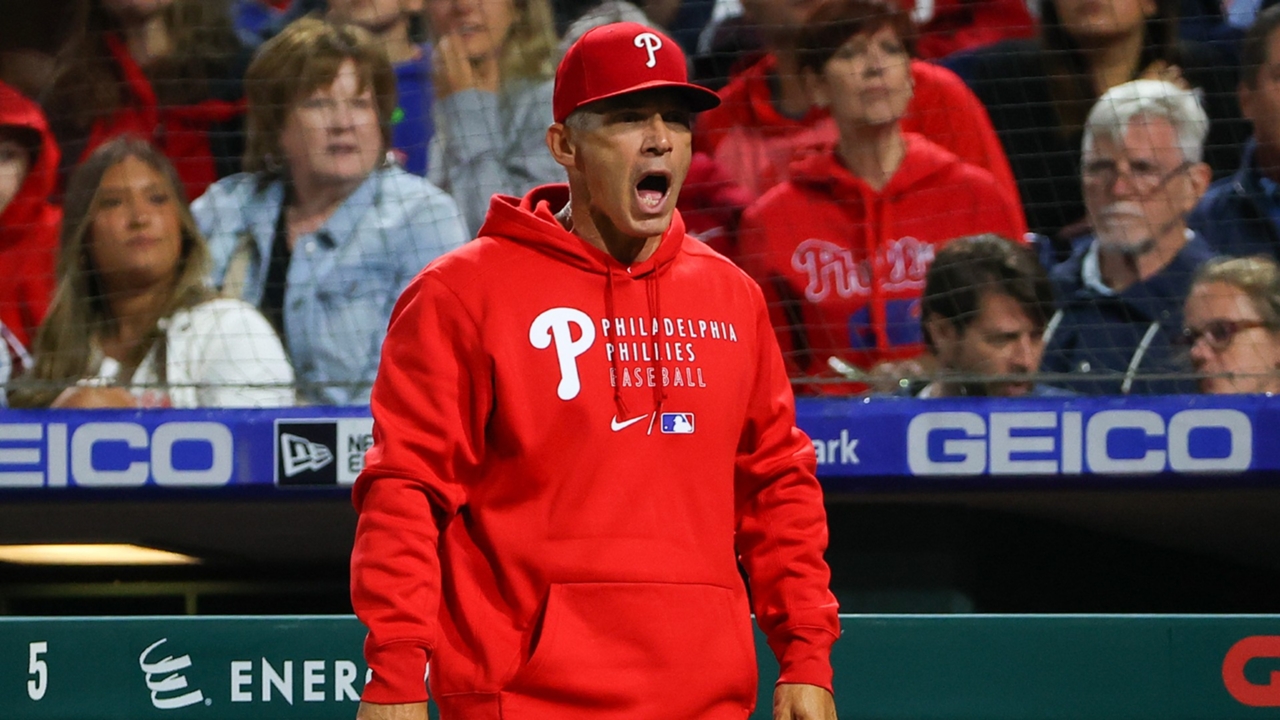 A manager should not be able to check a pitcher in the middle of an inning after being examined twice. All this does is disrupt a pitcher's rhythm, and it would not be surprising if this thought were in the skipper's head.
Clayton Kershaw was one of the pitchers who came to Scherzer's defense. He had a great idea of instituting an in-game punishment for managers who ask for a check that fails. It would be like a failed video challenge on a replay.
Kershaw said, "I will say this…How Girardi checked Scherzer or called him out, I think there should be a punishment if they don't catch anything on the guy. Scherzer is one of the best pitchers of our generation, and to see him get checked and mess up his rhythm, you better find something if you're going to call him out on it. …If you call someone out, someone of Max Scherzer's caliber, and you don't find anything I think that looks pretty bad on his part."
There are many issues with the rule, and if something is not done soon, it's going to be a bad look for Major League Baseball.
---
Join our Discord
to leave a question or comment regarding this article. We have sports fans talking betting all day — every day! JOIN THE DISCORD NOW AND QUALIFY FOR PRIZES & BETTING SWAG!
---