MLB commissioner Rob Manfred made a massive announcement on Tuesday when he declared the league's new policies on foreign substances for pitchers.
Manfred provided umpires and teams with "a uniform standard for the consistent application of the rules, including regular checks of all pitchers regardless of whether an opposing club's manager makes a request."
Whether you like the decision or not, umpires will start enforcing policies on Monday.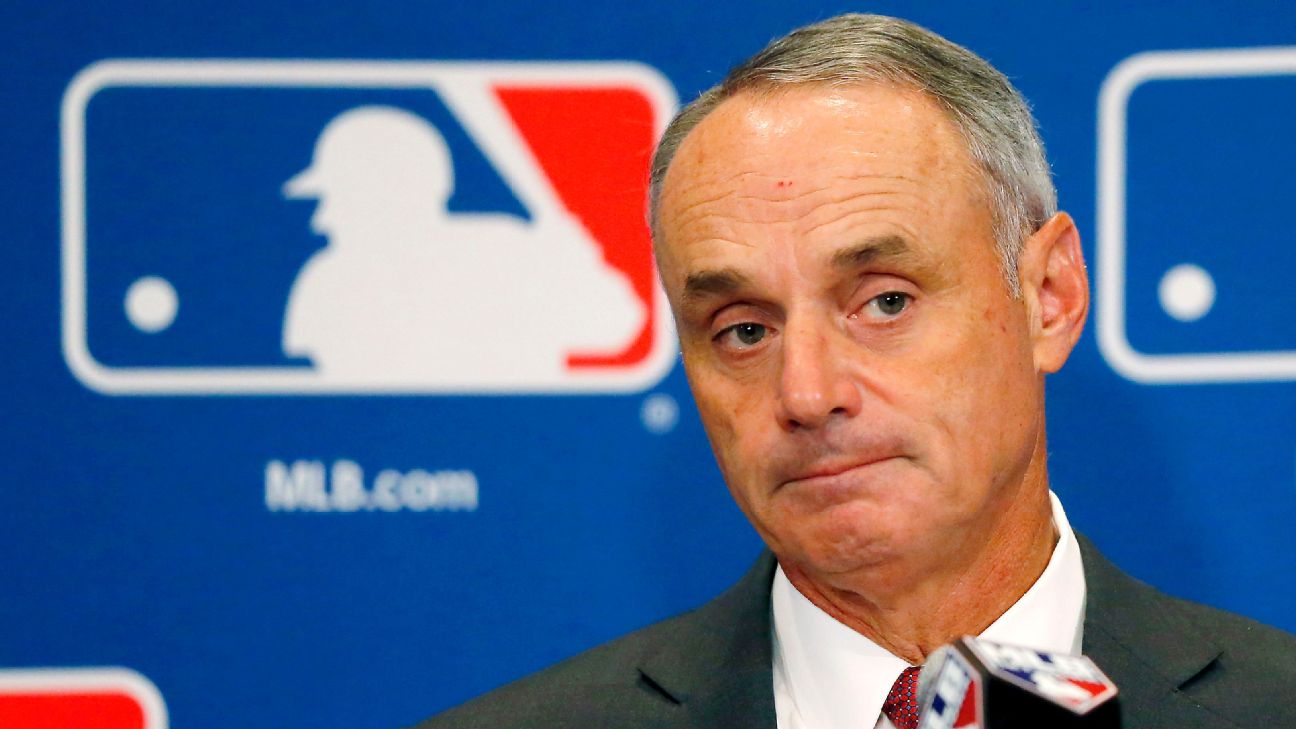 Here is everything that you need to know about the new foreign substance rules.
Foreign Substance Rules: The Basics
If a pitcher is caught using an illegal substance, they will be automatically ejected and suspended for ten games. Starting pitchers will be checked more than once per game to ensure that they do not apply anything in the middle of their start.
Relievers will also be checked after a starter is pulled from the game. New wings will be checked at the end of the inning that they enter or when they are removed from the game if this scenario occurs first.
The umpires have been given the guidance to check players between innings or during the pitching changes. The league believes that this will provide umpires with enough time to conduct a thorough check without delaying the action.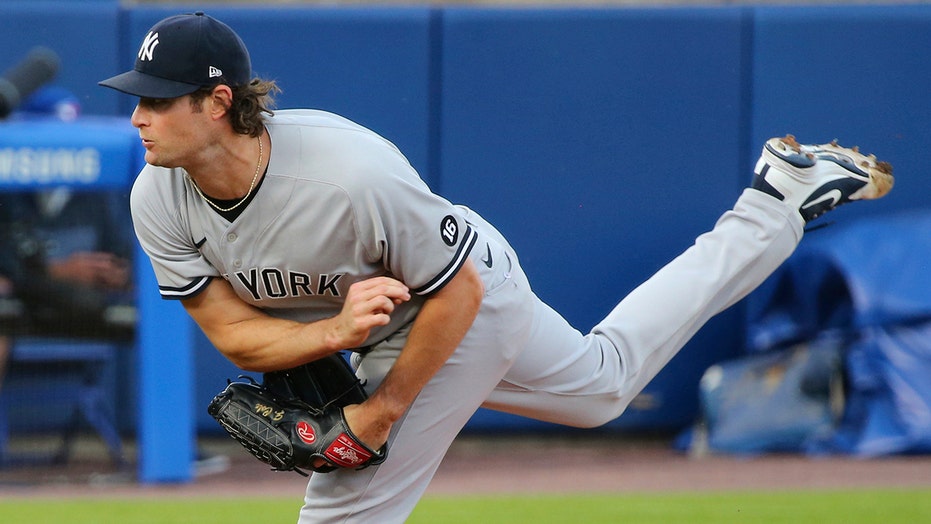 A first-time offender will be paid during their suspension. Repeat offenders will receive harsher punishments that could cause salaries to be negated. Individual teams will also be responsible for additional punishments for repeat offenders.
If a player is suspended, a team cannot replace that roster position which is devastating for a pitching staff.
Additionally, catchers will be subject to routine inspections throughout the game. If position players are caught helping pitchers through the indirect transfer of foreign substances, they can also be suspended.
Rosin bags will still be allowed on the mound. Although, rosin cannot be mixed with any other substance like sunscreen.
Comments from Manfred
There were mixed feelings towards the rule change when it was announced by the commissioner's office. Teams and players were disappointed that the rule change came in the middle of the season.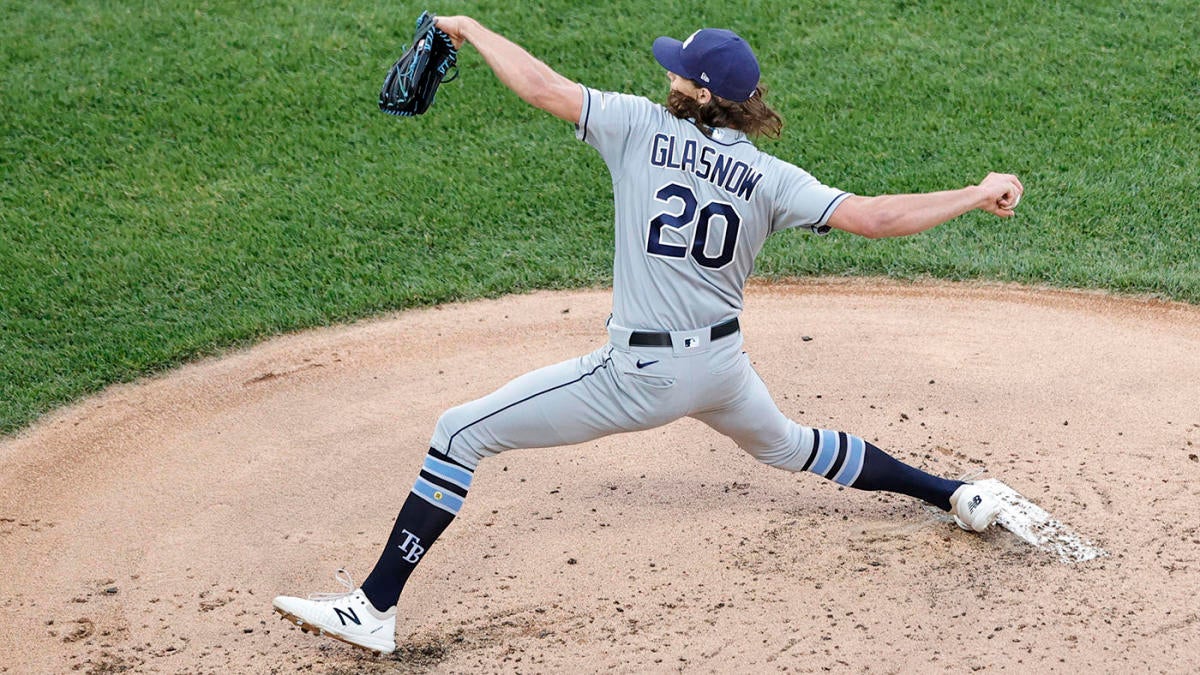 One of the athletes that voiced their opinion was Tyler Glasnow. Glasnow injured his UCL and will likely miss the remainder of the season. He stated that he was forced to change his mechanics because he had less grip without using foreign substances.
Manfred was straightforward with the league when he declared the new rules.
"After an extensive process of repeated warnings without effect, gathering information from current and former players and others across the sport, two months of comprehensive data collection, listening to our fans, and thoughtful deliberation, I have determined that new enforcement of foreign substances is needed to level the playing field. I understand there's a history of foreign substances being used on the ball, but what we are seeing today is objectively far different, with much tackier substances being used more frequently than ever before. It has become clear that the use of foreign substance has generally morphed from trying to get a better grip on the ball into something else – an unfair competitive advantage that is creating a lack of action and an uneven playing field."
Manfred is accurate when he states that pitchers have gained an unfair advantage. Something needed to be done, but Manfred's timing on the policy is controversial. More pitchers will likely deal with injuries because of the new guidelines.
Tanner Kern is a writer for Knup Sports and the Sports 2.0 Network. He is the host of Between the Lines, the official show of Baseball Spotlight, and the main contributor for the website. Connect with Tanner on IG @tannerkern and Twitter @tannerkern_.
---
Join our Discord
to leave a question or comment regarding this article. We have sports fans talking betting all day — every day! JOIN THE DISCORD NOW AND QUALIFY FOR PRIZES & BETTING SWAG!
---