When the lockout ends, there will be a mad rush for free agents to sign. The turnaround time from the new CBA to Opening Day is going to be shorter than expected, so it should provide players with a sense of urgency to sign.
A few high-profile players chose not to sign before the lockout, and they will be the hottest commodities if the league and players ever agree. One of the free agents who will be highly sought after is reigning World Series champion, Freddie Freeman.
Freddie Freeman Has Done it All
Freeman is a household name in Atlanta, but I would not say the first baseman is automatically returning to Atlanta. Freeman is a big-time player, and he knows he deserves a big-time contract.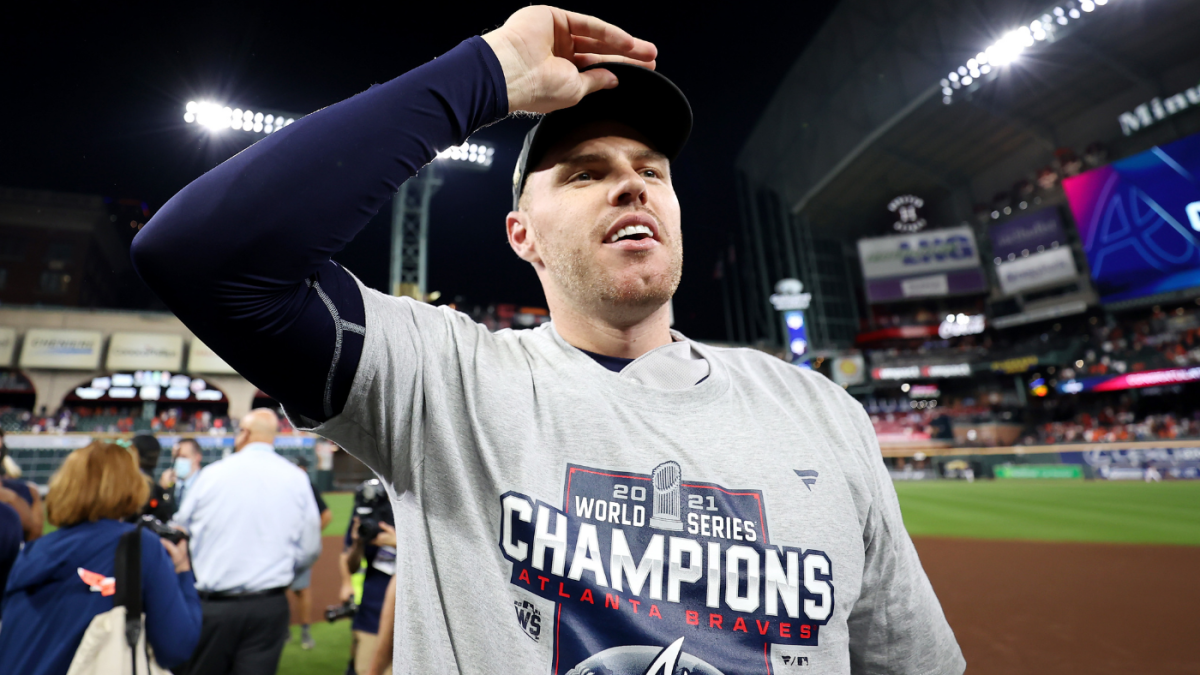 Freeman rejected an offer from the Braves before the lockout began on December 1 because it was not even close to a reasonable deal for the former MVP. Atlanta is still the probable destination, but they must outbid the Yankees if they want Freeman.
The first baseman did everything there is to do with a franchise. He won an MVP, Silver Sluggers, a Gold Glove, and was named to five All-Star Games. In 2021, he checked off the final accolade on the list when the Braves dethroned the Astros to win the World Series.
Freeman has nothing left to prove, and if the Braves do not give him what he's worth and then some, I can see the 32-year-old spending his final years with a new franchise.
The Highest Bidder
According to Braves' legend Chipper Jones, Freeman will listen to other teams' deals.
He said, "The Braves have made some offers, didn't make him happy. He's being courted by some of the prettiest girls on the block right now, he's gonna listen to them. I hope that he thinks about his legacy here in Atlanta, and they can come to some sort of an agreement to bring him back because I'd love nothing more than for his number to go right in there in between Dale Murphy and Bobby Cox."
The Yankees have been connected to Freeman as of late. Other teams include the Dodgers, Rangers, and Blue Jays. If Toronto signed Freeman, they could move Vladimir Guerrero Jr. back to third and create a juggernaut in the AL East.
It may seem crazy for Freeman to head to Texas, but the Rangers landed Corey Seager, so they are committed to winning. New York and Los Angeles will probably give him the biggest deal out of these four clubs.
The Dodgers need a first baseman to fill Max Muncy's shoes while he recovers from a UCL tear in his non-throwing arm. Los Angeles is also a likely place for Freeman to sign if the price is right, considering he grew up approximately 36 miles from Dodger Stadium.
If the Braves want to retain Freeman, I hope they have a big contract ready the moment the lockout concludes.
---
Join our Discord
to leave a question or comment regarding this article. We have sports fans talking betting all day — every day! JOIN THE DISCORD NOW AND QUALIFY FOR PRIZES & BETTING SWAG!
---