The boo birds love Giancarlo Stanton in the Bronx. However, if you have watched Stanton as of late, he has caused the birds to migrate to Queens to accompany Francisco Lindor.
The Yankees' designated hitter has been dominant as of late, and it's causing the team to climb the ladder in the American League East. If New York could figure out how to not implode in the field, they may return to a World Series caliber franchise.
April Boo Birds for Giancarlo Stanton
The best part about playing in New York is the fans. If a player does not perform, the crowd in the Bronx and Queens will let them know that they need to step up their game.
However, if a slumping player delivers, they will be back in the good graces of the New York crowd. This was apparent with Lindor's two-run shot in the seventh on Friday that led the Mets to a 5-4 victory over the Diamondbacks.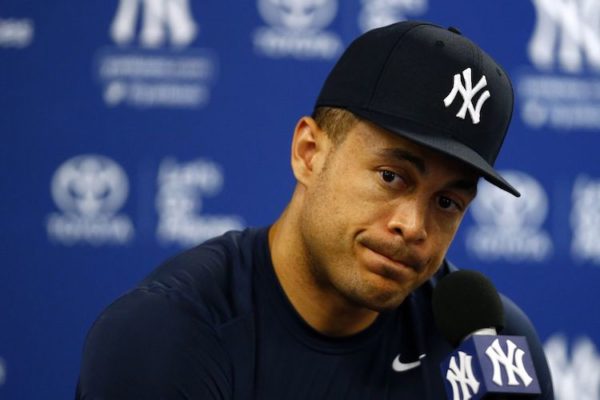 Stanton was very accustomed to the boo birds throughout April. Stanton was booed louder than the Houston Astros when they played in front of fans for the first time since the cheating scandal on Opening Day.
After two weeks of action, the slugger cleaned up his act to salvage a rough April where he batted .269 with six home runs. Although, when you take a glance into Stanton's game logs, he was batting under the Mendoza Line (.200) until April 27th after a 2 for 5 day to bring his average to .205.
In Stanton's final three games of April, he was nine for 15 with only two strikeouts. Without these games, Stanton would have finished the month with an OBP below .300 and batting average in the low twos.
A Different Giancarlo Stanton
Ever since Stanton went three for five on April 28th against the Baltimore Orioles, he has been a savage in the box, as Aaron Boone would say.
As of May 7th, Stanton is slashing .450/.500/1.000. This includes a 0 for 4 game against the Washington Nationals, so Stanton has been raking.
He has hit five home runs in three games with eight RBIs. He has been the hitter that nobody wants to face, which is not something that fans have seen out of Stanton frequently during his time in the Big Apple.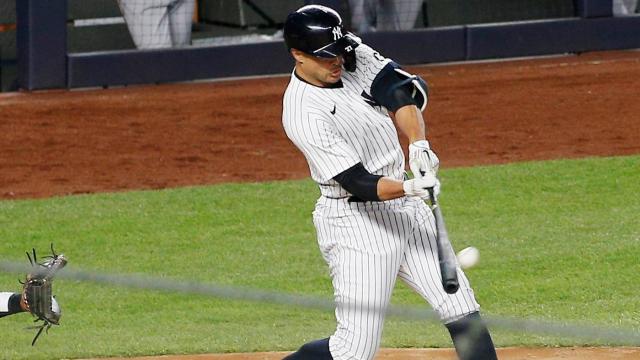 Injuries and slumps have caused Stanton to underperform with the Yankees in three full seasons with the team. He was an MVP, a four-time All-Star, and a two-time Silver Slugger in Miami, but he has not achieved any of these honors with the Yankees.
Any player can deliver for seven games after a month of slumping, but the question is if Stanton can continue the hot streak. It's too early to make this judgment, but if Stanton's production significantly plunges over the summer, New York's October dreams could be over before getting started.
The Yankees as of Late
New York has been rolling since Stanton started hitting like a former MVP. Since April 27, the Yankees have won seven of their past ten games, and they have shown glimpses of living up to their nickname, "The Bronx Bombers."
The team is 16-16 as of April 7th and 3.5 games out of first place behind the Red Sox. The American League is wide open, but New York needs to play like a franchise with the second-highest payroll in baseball if they want to contend for their 28th Fall Classic.
Tanner Kern is a writer for Knup Sports and the Sports 2.0 Network. He is the host of Between the Lines, the official show of Baseball Spotlight, and the main contributor for the website. Connect with Tanner on IG @tannerkern and Twitter @tannerkern_. 
---
Join our Discord
to leave a question or comment regarding this article. We have sports fans talking betting all day — every day! JOIN THE DISCORD NOW AND QUALIFY FOR PRIZES & BETTING SWAG!
---