One player in Major League Baseball would wear a mariachi jacket to the White House during a World Series celebration.
That player is Joe Kelly.
Kelly wore a mariachi jacket to the White House, but the story gets even better. Kelly traded this jacket with Mariachi Garibaldi trumpeter Grover Castro at a Dodgers game. Kelly sported the jacket with his new mustache on Friday when the reigning champs visited President Biden at the White House.
Joe Kelly Completes the Trade
On Sunday, Viva Los Dodgers was celebrated at the team's stadium. This massive celebration of Hispanic culture featured food, drinks, and a mariachi band. The band members were at the stadium early to set up for their performance, and Kenley Jansen brought the crew on the field to meet the team.
Kelly was throwing down the left-field line when he spotted Castro and his electric mariachi jacket. The pitcher negotiated the deal on the spot and told the band member to meet him in the bullpen before the game.
Castro did not pass up the opportunity to trade his jacket for a Joe Kelly jersey. There will be many opportunities to buy mariachi jackets. However, it's a rarity that a big leaguer will deliver you a jersey from the clubhouse.
The White House
When the trade occurred, nobody knew what was going through Kelly's head. However, it became apparent on Friday when the Dodgers celebrated their victory on Pennsylvania Avenue at the White House.
Justin Turner posted a picture of himself and Kelly, who was sporting the mariachi jacket. Social media went crazy over Turner's Instagram, which was no surprise.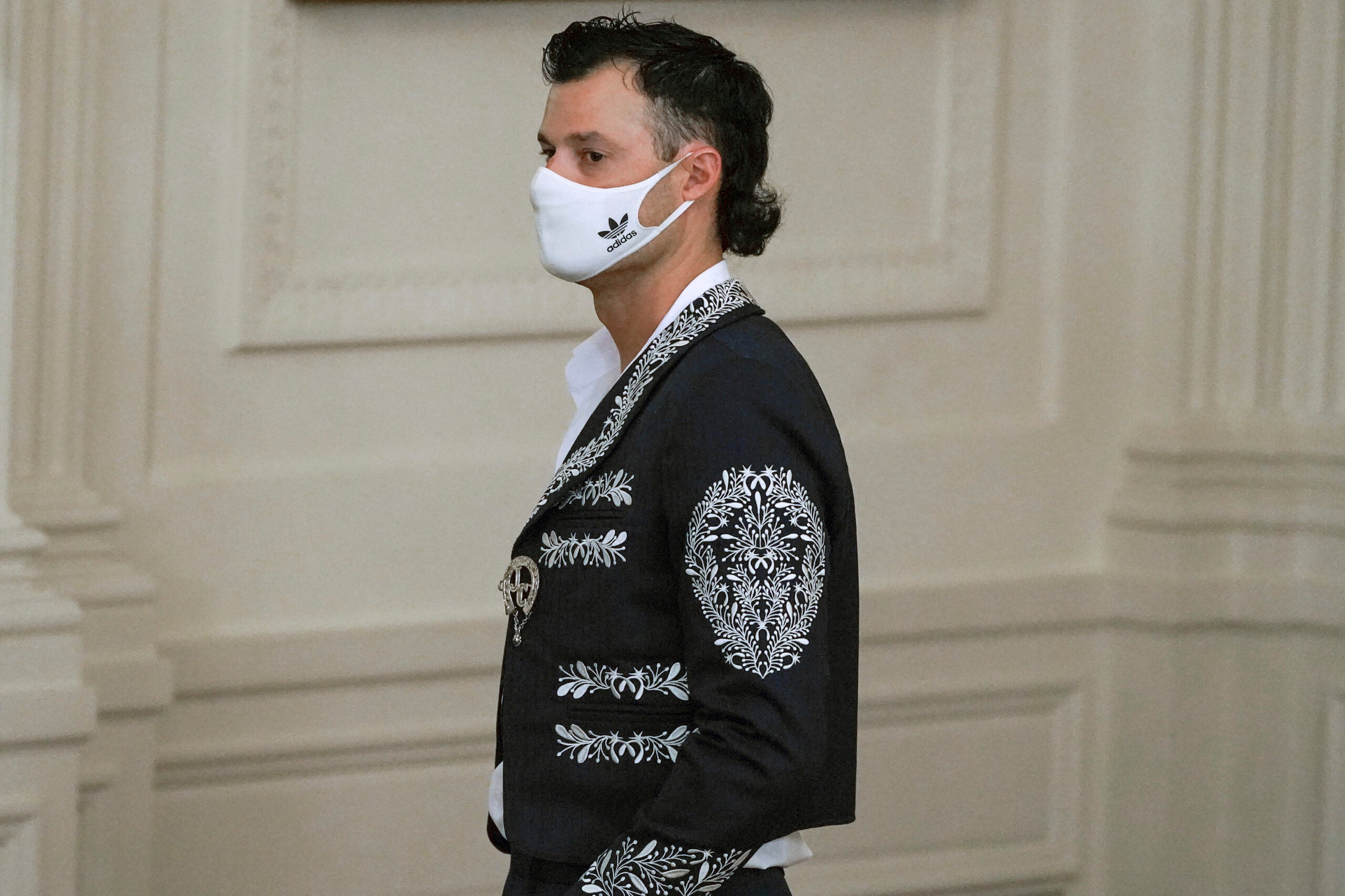 Kelly rocked the jacket like a World Series champ. He also had his vast World Series ring on, which took the style to a different level. If President Biden were awarding Best Dressed for the visit, the pitcher would have claimed the award with ease.
The Dodgers are currently in Washington for a four-game series. They took game one by a 6-2 margin thanks to a Max Muncy grand slam.
Kelly the King
Kelly has been efficient in 18 innings of work this season. He has recorded 18 strikeouts with a 4.00 ERA. The pitcher is 2-0 on the season out of the bullpen.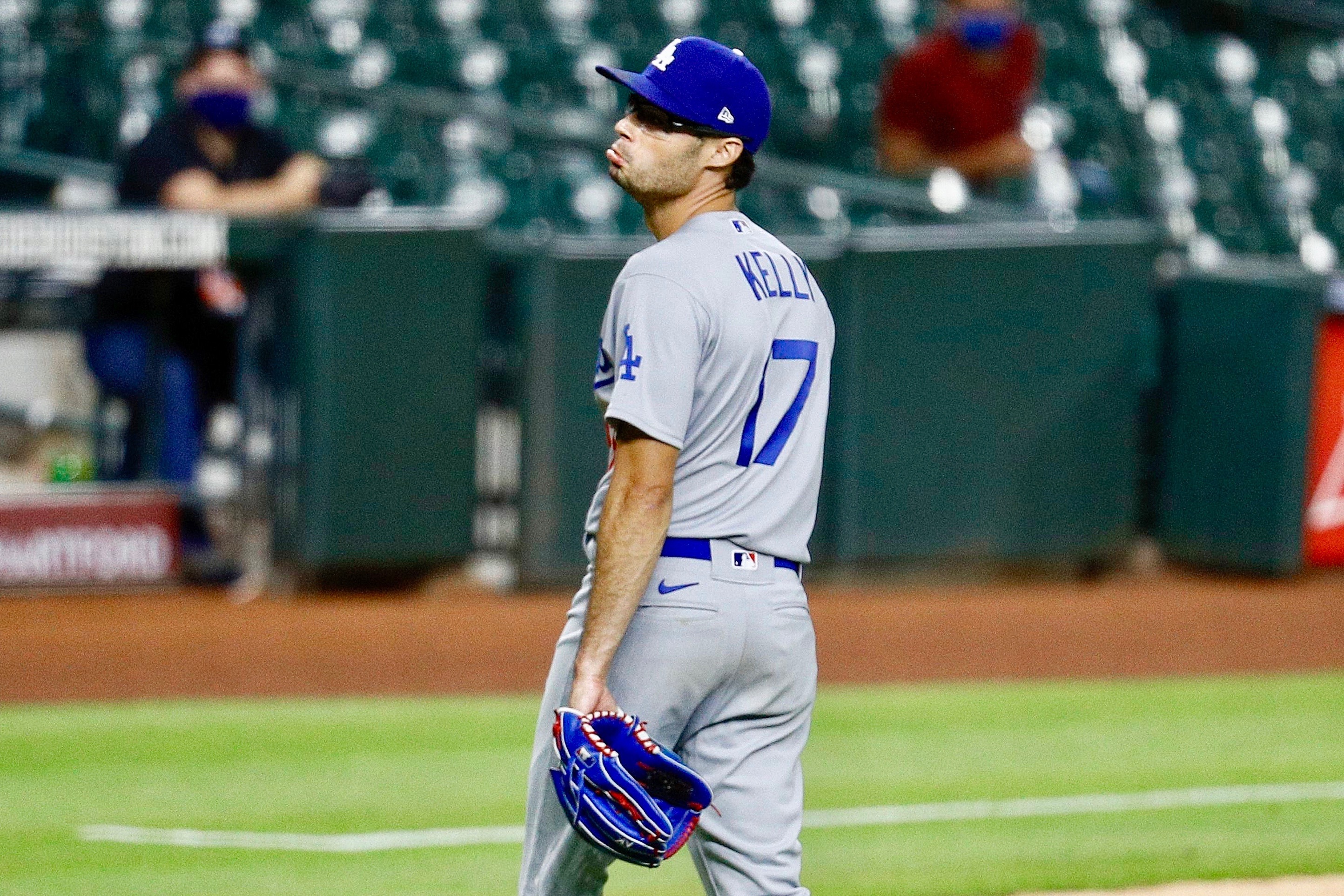 Kelly has been in the league since 2012, when he started his career with the Cardinals. However, he became a league-wide star in 2020 when he 'threw' at Alex Bregman and followed it up by punching out Carlos Correa.
He proceeded to tell Correa,
"Nice Swing Bitch!"
All hell broke loose after this moment, but Kelly forever etched himself as a big-league sensation. The mariachi jacket at the White House just boosted his status to even greater heights.
---
Join our Discord
to leave a question or comment regarding this article. We have sports fans talking betting all day — every day! JOIN THE DISCORD NOW AND QUALIFY FOR PRIZES & BETTING SWAG!
---