The Boston Red Sox finished the 2021 regular season against the Washington Nationals last season, and they needed a sweep to stay alive in the playoff race. Everything worked out in Boston's favor, and they ended up sweeping the Nationals and hosting the AL Wild Card Game.
I am a massive Red Sox fan, and my eyes were glued to the television from October 1-3 when Boston played Washington. Every game was close, with the Red Sox winning by a total of six combined runs across three games.
There was a critical out that needed to be made in every game, and it typically involved Juan Soto. My heart was racing every time he came to the plate, and I felt like I had a stroke every time he swung the bat.
Better than Trout…
I knew Soto was one of the best players in baseball, but watching him in a critical series for my team really showed me his talent. At 23 years of age, I do not feel afraid to make the statement that Soto will have better numbers than Mike Trout over his career.
It was just revealed that Soto rejected a 13-year, $350 million contract extension from the Nationals before the lockout. I love watching confident baseball players, and this is one of the ballsiest moves I have ever seen.
$350 million is a lot of money, but Soto knows he's worth more than this astronomical amount. The largest contract in baseball history currently belongs to Mike Trout, who signed a 12-year deal worth $426 million in 2019.
Juan Soto Feels Disrespected
Soto told ESPN Deportes' Enrique Rojas that he was not impressed with the contract extension offered by the Nationals. Rojas said the deal would have begun in 2022 and run through Soto's age 36 season in 2034.
The average annual value of the deal was approximately $27 million. This is nothing to snub at, but Soto is going to bet on himself, and I believe he is going to make upwards of $500 million.
Soto is represented by Scott Boras, who declared the player would like to wait until he is closer to free agency to sign a deal. Soto would like to remain in Washington throughout his career, but I believe the Nationals will be in an unwinnable bidding war if they allow him to hit free agency.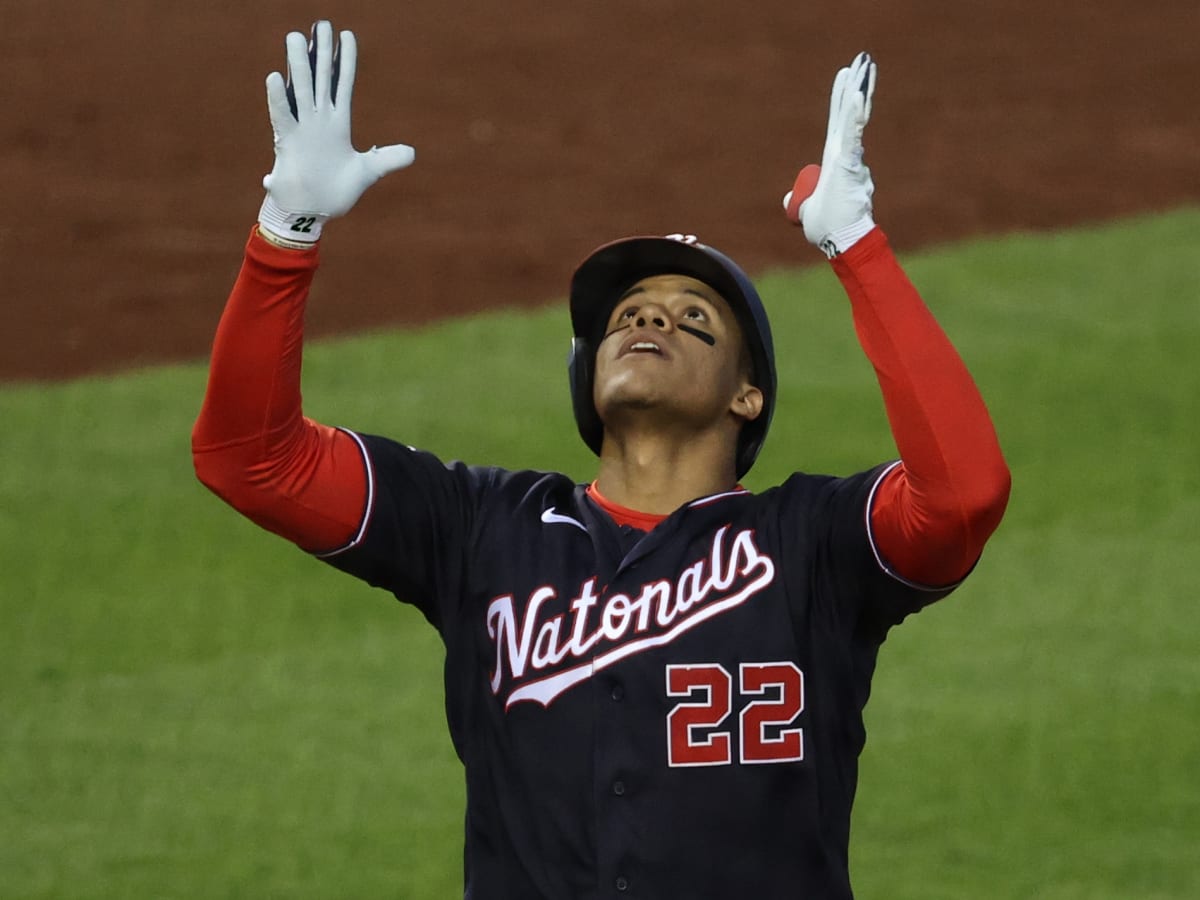 Soto will not hit free agency until 26, so a lot can happen financially before this point. It's not crazy to think he will receive the first $500 million contract offer. The one issue for a franchise is building a competitive team with one player having an extremely lucrative deal.
The outfielder was the runner-up for the NL MVP and won a World Series championship in Washington in 2019. In his first four seasons, he has a .301/.432/.550 slash line with 98 bombs.
He led the league in OBP this past season with a .465 and also compiled a WAR of 7.1. Soto is the real deal, and he knows it. It's risky to turn down $350 million, but if you cannot bet on yourself, who can you bet on?
---
Join our Discord
to leave a question or comment regarding this article. We have sports fans talking betting all day — every day! JOIN THE DISCORD NOW AND QUALIFY FOR PRIZES & BETTING SWAG!
---