In our Baseball Spotlight Los Angeles Angels 2021 season preview, we take a look at everything from last season to projections for the 2021 season. Let's get started!
The Los Angeles Angels finished fourth in the American League West in 2020. Injuries caused them to finish towards the back of the pack in the division last season. The Angels appear to be healthy thus far in Spring Training, and it has been fun to watch as a baseball fan.
If the Angels come together in 2021, do not be surprised if they win the division. Any team with Mike Trout, Shohei Ohtani, and Anthony Rendon should be a contender. However, Los Angeles has too many holes to win in the postseason.
Los Angeles' actions in the offseason have not shown me that the front office is all in on winning. This fact could be on full display if the team encounters a little adversity this season.
2020 Regular Season Record: 26-34 (.433)
Al West Finish: 4th
Postseason: N/A
2021 Projection: 84-78 (.519)
AL West: 2nd
Projected Opening Day Roster
Starters
C: Max Stassi
1B: Jared Walsh 
2B: David Fletcher 
3B: Anthony Rendon
SS: Jose Iglesias 
OF: Mike Trout
OF: Justin Upton 
OF: Dexter Fowler 
DH: Shohei Ohtani/Albert Pujols 
Bench 
C: Kurt Suzuki 
IF: Franklin Barreto
OF: Jo Adell 
Starting Pitchers
RHP: Dylan Bundy, Griffin Canning, Shohei Ohtani, Alex Cobb
LHP: Andrew Heaney, Jose Quintana
Bullpen 
RHP: Raisel Iglesias (C), Ty Buttrey, Felix Pena, Mike Mayers, Jaime Barria, Jose Alberto Rivera
LHP: Alex Claudio
Angels 2021 Season Preview
It's sad knowing that the best player in baseball, Mike Trout, is wasting away with a team that is not doing everything in their power to win. This team's core is spectacular, but the squad's state is not great after you move outside of the star players.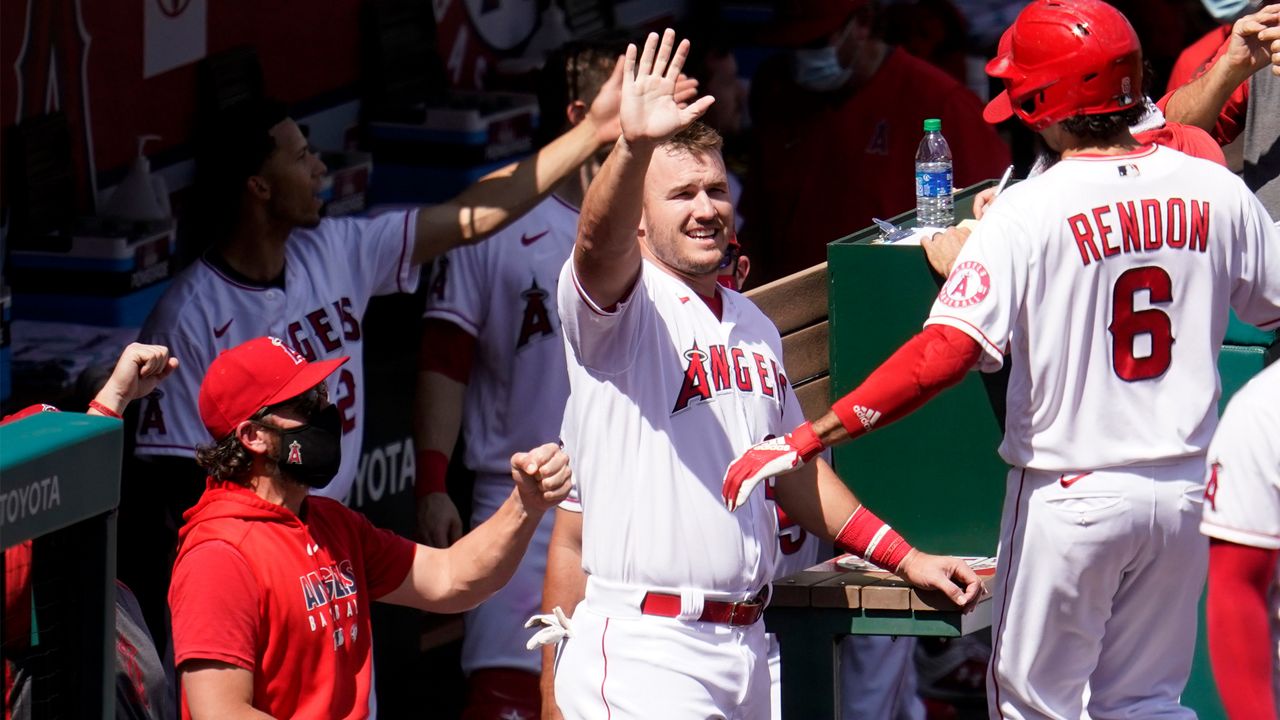 I want to see the Angels try to win in the future if they have success in 2021. Any team that has Mike Trout has a chance to win. He is a player that can change a team on his own, which is virtually nonexistent in baseball.
The Angels may win the American League West, but this game is not about winning divisions. The MLB is about winning World Series, and it seems like the Angels are content with being the second-best team in Los Angeles for the foreseeable future.
The Lineup
The Los Angeles Angels lineup circulates around Mike Trout. Trout is arguably the greatest player of our generation, and he is a fantastic competitor. Trout is not even 30, and if he retired tomorrow, he would be a first-ballot Hall of Fame selection.
In ten big league seasons, Trout has made nine All-Star teams, won eight Silver Slugger Awards, and has been named the American League MVP three times.
Trout had the worst season of his career in 2020. He won the Silver Slugger Award and finished fifth in the MVP vote. These two sentences may sound contradictory, but it's the truth. A lousy year for Trout is finishing fifth in the MVP race.
Mike Trout is joined by one of the best infielders in baseball in Anthony Rendon. Rendon and Trout account for the majority of the Angels' offense. Rendon led the Nationals to the World Series in 2019 before joining the Angels.
Rendon is a one-time All-Star and a two-time Silver Slugger. I expect him to have a breakout season in his first 162 game stint with Los Angeles. Trout and Rendon are going to produce, but there are many other questions with Los Angeles that may not come to fruition.

The biggest question with the Angels is, "Will Shohei Ohtani produce?" Ohtani won Rookie of the Year in 2018, taking the league by storm. However, last season he slumped at the plate and barely pitched.
The Angels cannot afford Ohtani to have a bad season in 2021 if they want to contend in the American League West. The rest of the lineup is pretty dry, in my opinion. I believe Jared Walsh will have a big year for the squad, but he still has a lot to prove as a big leaguer.
The Los Angeles Angels can get away with an average lineup because they have Mike Trout. As far as pitching, that's an entirely different story…
The Pitching Staff
The Los Angeles Angels are short on arms, and it will hurt them at some point in 2020-21. Starting pitching is a primary concern, and it's disappointing that the Angels did not get a reputable starter.
Trevor Bauer would have been a spectacular pickup, but he chose to take his talents to the best team in Los Angeles. Bauer was not going to play for the Angels because he wants to win, and they are not committed to this goal.
However, the Angels could have picked up Jake Odorizzi, and they did not make a reasonable attempt to ink the former All-Star pitcher. Odorizzi is a reliable wing, and I do not want to make it seem like he would have made the Angels a World Series contender.
Nevertheless, he would have made the Angels a lot better, and if the front office were committed, they would have locked up the starter. Now, Odorizzi will be competing against Los Angeles in the division as a member of the Houston Astros.
The Angels' top pitchers are middle-of-the-rotation guys for many teams in the MLB. My favorite pitcher in the rotation is Jose Quintana. Quintana has been a reputable starter for years, and he should fit in nicely in his debut season with Los Angeles.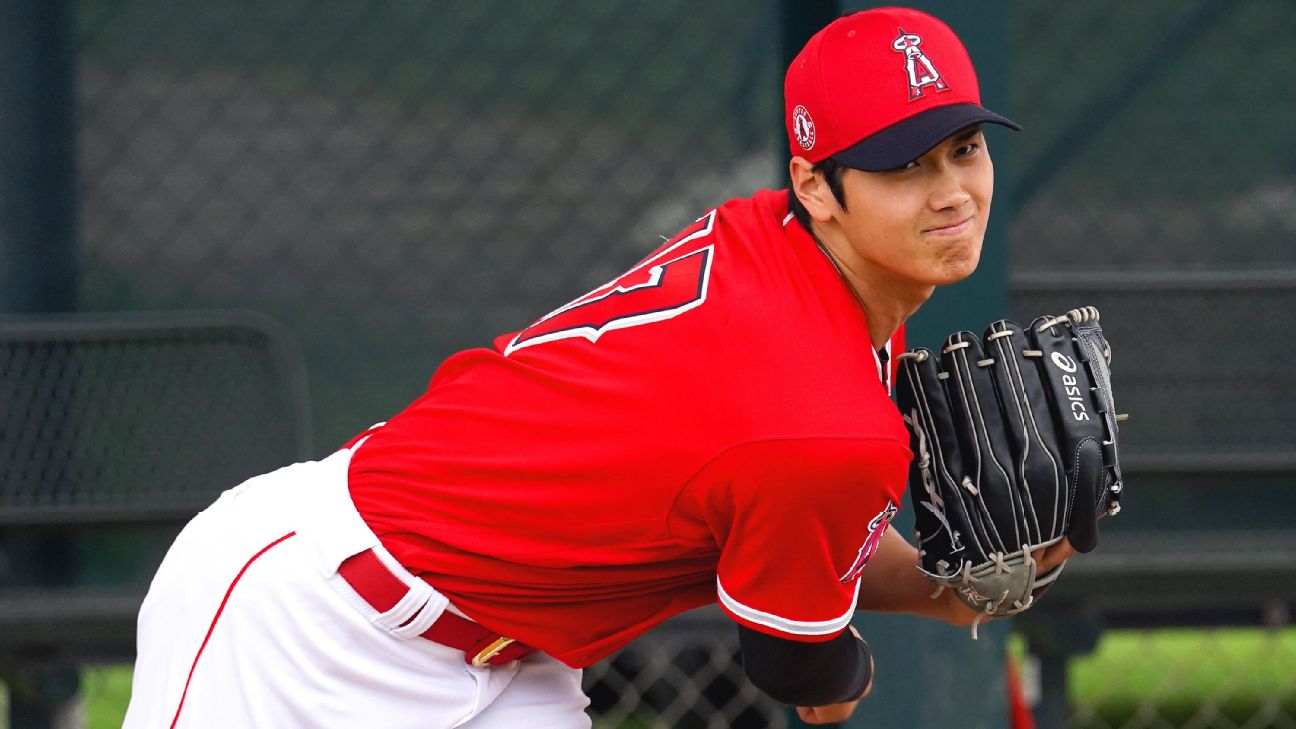 The pitcher with the most star power is Shohei Ohtani. He is off to a massive start in Spring Training, clocking 100 mph on the radar gun in his first start. Ohtani has barely pitched the past two seasons since his rookie year. He will need to have the best pitching year of his career to boost Los Angeles' rotation.
The Angels need a pitching upgrade, but they can survive if this unit gels. The bullpen is in the same shape as the rotation. Raisel Iglesias and Mike Mayers are the headlining relievers in the Los Angeles pen. These two are hit or miss pitchers. Although Mayers is coming off a great year, so hopefully, he carries this momentum into 2021 for the Angels' sake.
Tanner's Projection: 84-78
Will the Angels win games? Yes. Can the Angels beat anyone in the MLB? Yes. Do they have the talent to contend with the best teams in baseball? No. The Angels' best-case scenario is a division victory and an early playoff exit, but I believe this is slightly generous.
The Los Angeles Angels will finish in second place in the AL West, but it still will not be good enough to earn a Wild Card spot.
MORE FROM BASEBALL SPOTLIGHT: If you enjoyed our Angels 2021 season preview, be sure and check out all of our MLB team and division previews before the 2021 season's first pitch is thrown!
Baseball Spotlight's MLB 2021 Season Team Previews
Baseball Spotlight's MLB Division Preview Series
---
Join our Discord
to leave a question or comment regarding this article. We have sports fans talking betting all day — every day! JOIN THE DISCORD NOW AND QUALIFY FOR PRIZES & BETTING SWAG!
---