All 30 teams will join forces to raise awareness for ALS by celebrating Lou Gehrig Day 2021 on Wednesday, June 2nd. The teams who are not in action on Wednesday will celebrate the legendary player on Thursday.
The ALS community proposed an idea to Major League Baseball in the offseason to raise money for the fatal illness. Rob Manfred made the first good decision in his time as commissioner and established Lou Gehrig Day.
All funds from the league-wide event will go towards ALS research and support families whose loved ones have been affected by the illness.
Lou Gehrig Day 2021: Why June 2nd?
June 2nd was selected to celebrate Lou Gehrig Day because it was the day the Hall of Famer became the Yankees starting first baseman and the date he passed away from ALS at 37.
Cal Ripken Jr. helped plan the event with Major League Baseball. Ripken. Ripken, who is connected to Gehrig by dethroning his consecutive games streak in 1995, spoke to MLB.com about the good that the event will bring.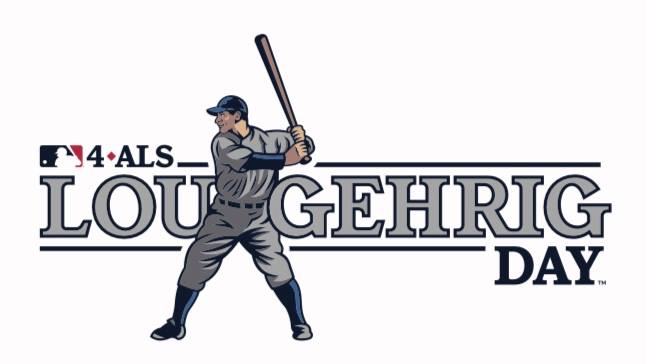 "We all have our own things that we can do individually. But when we collectively come together in a big way, and all 30 teams come together, and creating this day, the power that comes from that is remarkable."
Ripken went onto discuss how great a player and man Gehrig was during his time on Earth.
Gehrig's career slash line was .340/.447/.632. He averaged 37 HR and 149 RBI per season over his 17-year career. These numbers made the first baseman a seven-time All-Star and two-time MVP as he helped lead the Yankees to six World Series victories.
Lou Gehrig Day 2021: Ballpark Celebrations
Every team will host a unique celebration to honor Gehrig and raise awareness for ALS. First pitches and pregame ceremonies are expected to include local members of the ALS community. Although, there will be some standard things taking place throughout the league.
Every home team will display "4-ALS" logos in their ballpark. Gehrig wore number four during his big-league tenure. All players, coaches, and managers will wear a commemorative patch on their uniforms. Red "4-ALS" wristbands will also be available for players to sport on the field.
During the pregame or fourth inning of all contests, home teams will show a Lou Gehrig tribute video on their jumbotron. Steve Gleason, the former Saints linebacker who has battled ALS, will read Gehrig's luckiest man speech through his augmentative communication device, and it will be narrated by Cal Ripken Jr.
Gleason discussed how special the video was to him to record.
"This is the genesis of a powerful and important tradition for the ALS community. I'm humbled and honored to be alive and to be a representative for all the people and families who are working to live with this brutal and devastating disease."
Lou Gehrig Day 2021: How to Support the Cause
There are many ways that you can join MLB's fight to find a cure for ALS. There is a special auction occurring at auctions.mlb.com, with all the proceeds going towards the Sean M. Healey and AMG Center for ALS at Massachusetts General Hospital. This hospital was selected by MLB and the Lou Gehrig Day Committee.
MLB will also be selling Lou Gehrig Day t-shirts, and the proceeds of this fundraiser will go towards the Expanded Access Protocol Program at the Healey Center for ALS.
On July 4th, MLB and Candy Digital will auction a non-fungible token (NFT) of Gehrig's "Luckiest Man" speech. Proceeds of the sale will support multiple ALS charities.
The Lou Gehrig Day action begins at 12:35 PM ET, with the Phillies and Reds competing in Cincinnati.
"So I close in saying that I might have been given a bad break, but I've got an awful lot to live for. Thank you"
Tanner Kern is a writer for Knup Sports and the Sports 2.0 Network. He is the host of Between the Lines, the official show of Baseball Spotlight, and the main contributor for the website. Connect with Tanner on IG @tannerkern and Twitter @tannerkern_.
---
Join our Discord
to leave a question or comment regarding this article. We have sports fans talking betting all day — every day! JOIN THE DISCORD NOW AND QUALIFY FOR PRIZES & BETTING SWAG!
---