In our Baseball Spotlight Pittsburgh Pirates 2021 season preview, we take a look at everything from last season to projections for the 2021 season. Let's get started!
Pittsburgh is fortunate that they have the first pick in the 2021 MLB Amateur Draft. This franchise needs something to look forward to because the on-field talent is minimal for the Pirates.
The Pirates are the favorites to finish last in baseball in 2021, but they do have the potential Rookie of the Year on their team in Ke'Bryan Hayes. The Pirates are lucky because the National League Central is not strong, but they are a massive step behind the four other teams.
2020 Regular Season Record: 19-41 (.317)
NL Central Finish: 5th
Postseason: N/A
2021 Projection: 63-99
NL Central: 5th
Projected Opening Day Roster
Starters
C: Jacob Stallings 
1B: Colin Moran 
2B: Adam Frazier
3B: Ke'Bryan Hayes
SS: Kevin Newman 
OF: Bryan Reynolds 
OF: Gregory Polanco 
OF: Anthony Alford
Bench 
C: Michael Perez
IF: Phillip Evans, Erik Gonzalez
OF: Dustin Fowler
Starting Pitchers
RHP: Chad Kuhl, Mitch Keller, JT Brubaker, Will Crowe
LHP: Tyler Anderson
Bullpen 
RHP: Richard Rodriguez, Chris Stratton, Michael Feliz, Kyle Crick, David Bednar, Duane Underwood Jr., Trevor Cahill, Luis Oviedo
LHP: Sam Howard
Pirates 2021 Season Preview
It's going to be another long season for the Pittsburgh Pirates. Pittsburgh fans, I am sorry. The future is not as cloudy as the 2021 season, but this team has a long way to go before they are on the top of the National League Central.
If you are a Pirates fan, look for the young players to improve throughout the season. You need to find the small daily wins in Pittsburgh, and they could be tough to seek over 162 games. Hang in there Pittsburgh, it's going to get better…hopefully!
The Lineup
The star of the Pirates for years to come is Ke'Bryan Hayes. Hayes is the favorite to win the National League Rookie of the Year. In his first big-league at-bats, the third baseman hit .376/442/.682 with five home runs in 24 games.
He finished sixth in the ROY voting, but he will have another shot to claim the award because he is still considered a rookie. He should hit just under 20 home runs, and that's significant on this team.
You will have a hard time finding a player who will break 20 bombs in 2021. Home runs and walks win games for offenses. It's a fact that the Pirates will have a tough time leaving the yard, which does not result in wins.
Some other batters to 'watch out' for are Colin Moran and Bryan Reynolds. These two should have between a .315 to .330 on-base percentage. Moran and Reynolds are the two biggest bats on the team, and a solid season by them could help the Pirates steal a few more victories.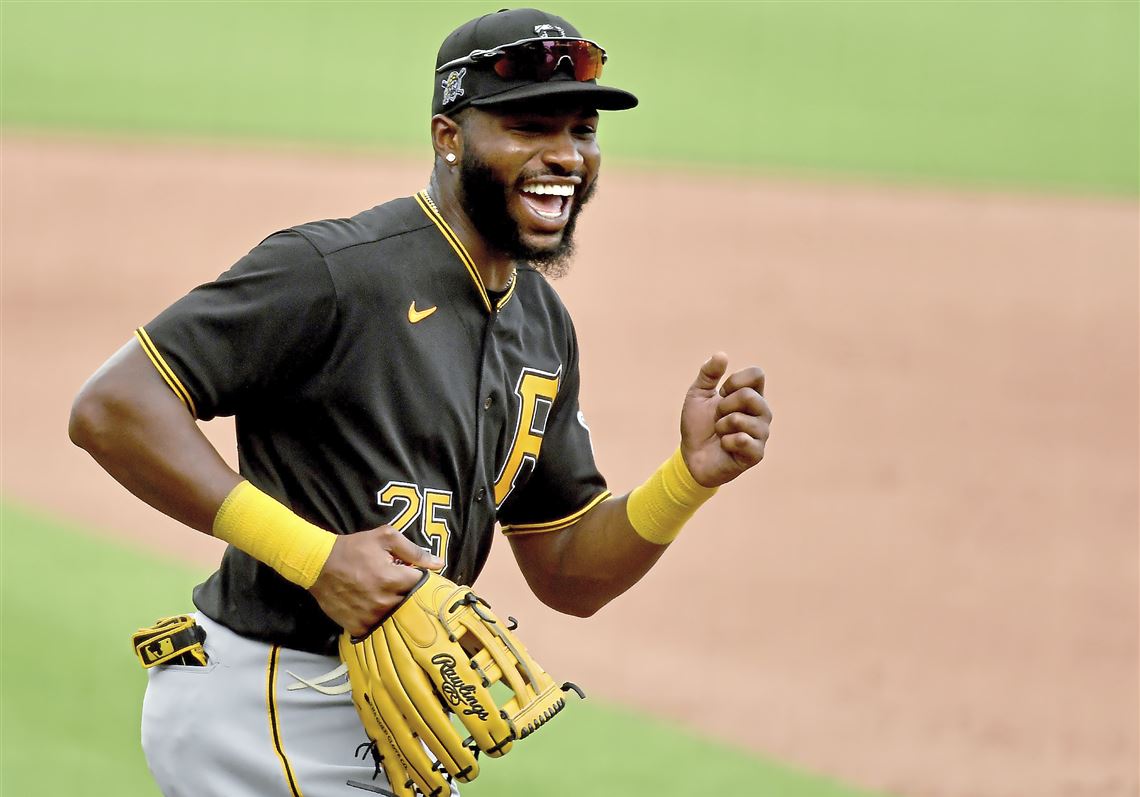 My question for the Pirates is, "What will you get out of Gregory Polanco?" Polanco was a phenom for a very long time in Pittsburgh. He is a career .313 on-base batter, averaging 19 home runs per season.
However, Polanco has not played an entire season since 2016. Polanco cannot afford to get injured or take days off because Pittsburgh needs his bat in the lineup and his glove in the outfield.
The Pitching Staff
If you thought the lineup was terrible, you should take a look at Pittsburgh's pitching staff. These arms are going to give up a lot of bombs. There is no true ace in this rotation, but there will be a few years when the future first pick Jack Leiter is drafted in the spring.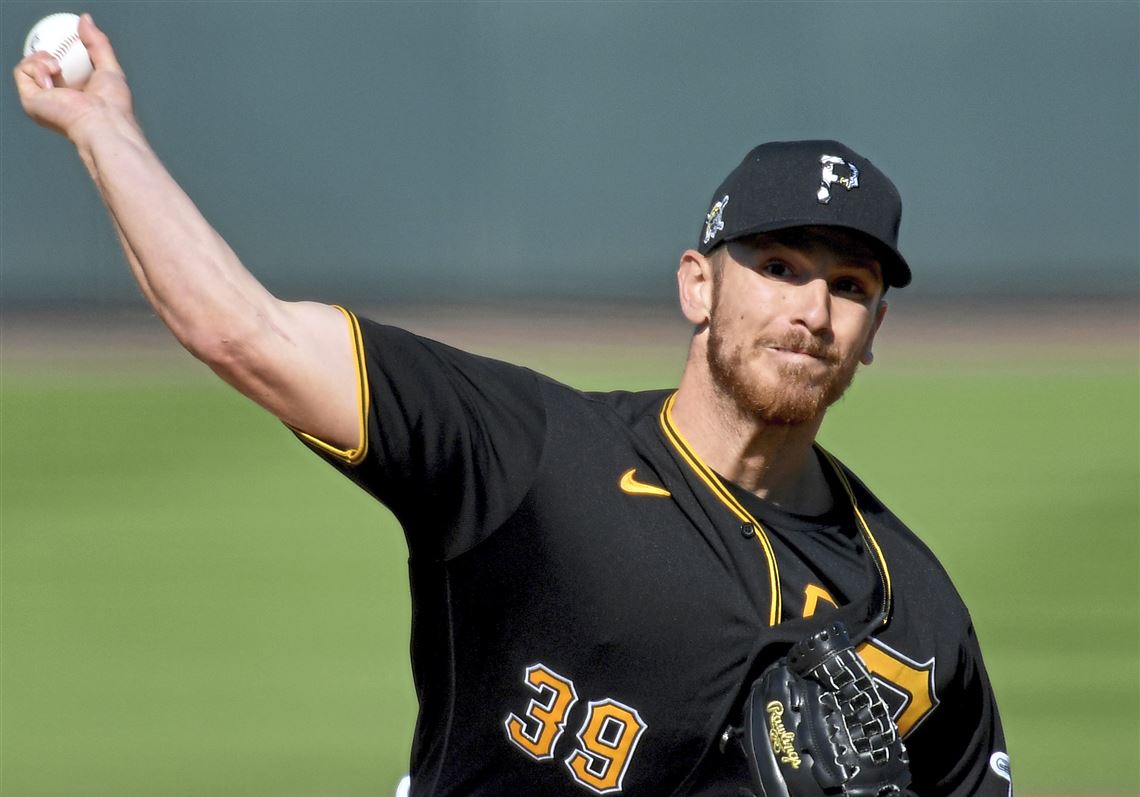 All of the pitchers on the staff are high four to low five ERA arms. Chad Kuhl will be given the ball on Opening Day. Kuhl had a 4.27 ERA in 46.1 innings, which would be phenomenal if he could repeat these statistics over 162 games.
Tyler Anderson will follow Kuhl on day two, and he posted a 4.37 ERA in 59.2 innings of work. He only struck out 41 batters, and he is a top-tier strikeout pitcher on this staff.
The one starter you should keep an eye on in 2021 is Mitch Keller. Keller recorded a 2.91 ERA, but he had a limited number of innings. This will be his first full season in the show, so expect him to contribute in a big way to the Pirates.
Richard Rodriguez will close games, and I am a fan of this wing. He was four for five with saves in 2020. If Pittsburgh gives him a lead, he will be able to finish the job.
Nevertheless, Pittsburgh should not have many leads entering the ninth this year.
Tanner's Projection: 63-99
Pittsburgh is the worst team in a lousy division. It's going to be a very long year.
MORE FROM BASEBALL SPOTLIGHT: If you enjoyed our Phillies 2021 season preview, be sure and check out all of our MLB team and division previews before the 2021 season's first pitch is thrown!
Baseball Spotlight's MLB 2021 Season Team Previews
Baseball Spotlight's MLB Division Preview Series
---
Join our Discord
to leave a question or comment regarding this article. We have sports fans talking betting all day — every day! JOIN THE DISCORD NOW AND QUALIFY FOR PRIZES & BETTING SWAG!
---