The MLB All-Star break is days away, which means it's almost time for the Home Run Debry. The derby is one of the best events in sports for passionate fans and casual viewers alike.
This year's Home Run Derby will occur at Coors Field in Denver, Colorado. Coors' humidor will not be in use for the derby, meaning a t-ball kindergartner could probably go yard if they got a hold of the baseball.
The narrative of the Home Run Derby is Shohei Ohtani, but many participants in the supporting crew should not be in this competition. When I think of the Home Run Derby, I think of the biggest bats in the game.
I do not think of Salvador Perez, 2021 Trevor Story, or Trey Mancini. I think of Ohtani and Vladimir Guerrero Jr.
Guerrero Jr. will be part of the hype squad during the Home Run Derby instead of being in the batter's box attempting to hit balls to the moon.
The Blue Jay claims that he needs time to recover, which is valid, but I have numerous problems with this statement.
So here is my message to Vlad Jr….
Get you're a** in the Home Run Derby.
Vladdy, You're Only 22 Years Old
I can see a veteran pulling the I need to rest card, but this does not fly for a 22-year-old. The All-Star break goes from Monday, July 12, to Friday, July 16.
The Home Run Derby is scheduled for July 12, so if Guerrero participated, he would compete for Toronto on Sunday and follow it up with the derby on Monday.
The derby is home run batting practice. There is no doubt it's strenuous to try to hit balls to the moon, but you are still going to have time to recover.
On Tuesday, Guerrero is going to play three innings and take a couple of at-bats. On Wednesday and Thursday, he does not have to participate in any baseball activities.
Will being part of the cheer squad on Monday night give Guerrero Jr. the competitive advantage for the rest of the season?
I am not a doctor, but c'mon now. Is not swinging the bat on Monday going to drastically help his recovery.
Do You Want to be the Face of Baseball?
MLB is all in on Shohei Ohtani. This man is the greatest thing in baseball since Babe Ruth. We need to calm down about Ohtani, but I give him a lot of credit.
He does not need a break. Ohtani is the number one seed in the Home Run Derby, and he is going to pitch and hit in the Mid-Summer Classic.
If anyone needs to recover, it's Shohei Ohtani, but he is not resting on his laurels. Ohtani, the American League home run leader, will show that he is the face of baseball.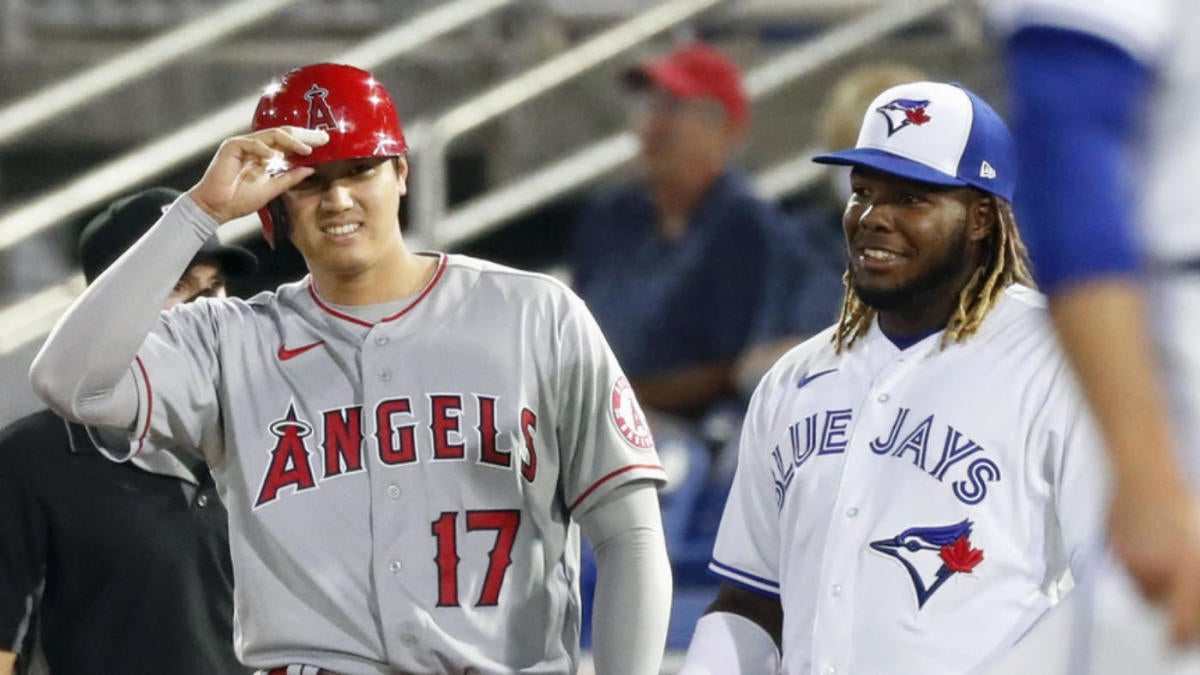 Vladdy, you are going to be seen as another player by hyping up the hitters before they step into the box.
Pete Alonso is batting .257 with 15 homers, but we are talking about the Met because he is the defending Home Run Derby champion. The quickest way to irrelevancy is by not participating in important events.
If you are 22 and not competing in the Home Run Derby, are you even a competitor? Do you want to be the face of baseball?
The answer to these questions is obvious. It's a hard no!
Guerrero Jr. letting Ohtani steal the spotlight is a sign that he does not want to win the MVP. It's a sign that he does not want to be the guy. It's a sign that Vladimir Guerrero Jr. does not want to be the face of baseball.
That's what bothers me as a fan. Fans want to see the best product in the Home Run Derby, and Guerrero Jr. is robbing us of this by watching from the dugout.
---
Join our Discord
to leave a question or comment regarding this article. We have sports fans talking betting all day — every day! JOIN THE DISCORD NOW AND QUALIFY FOR PRIZES & BETTING SWAG!
---